PAEBAEK
The Tea Ceremony of the Korean Traditional Marriage
Paebaek is a ceremony steeped in Korean tradition where the groom's family formally accepts the bride into their home. It symbolized the bride's paying respects to the groom's family.
Recently, the ceremony is often performed alongside a traditional Western wedding. LEEHWA offers an all-inclusive package allowing the bride and groom to share this special opportunity to celebrate the union of families and cultures with family and friends .
**Please call in ahead of time to book, as stock is based on a limited number of available reservations**
Planning for the Paebaek Ceremony? Read this first!
Got more questions? Check our FAQ!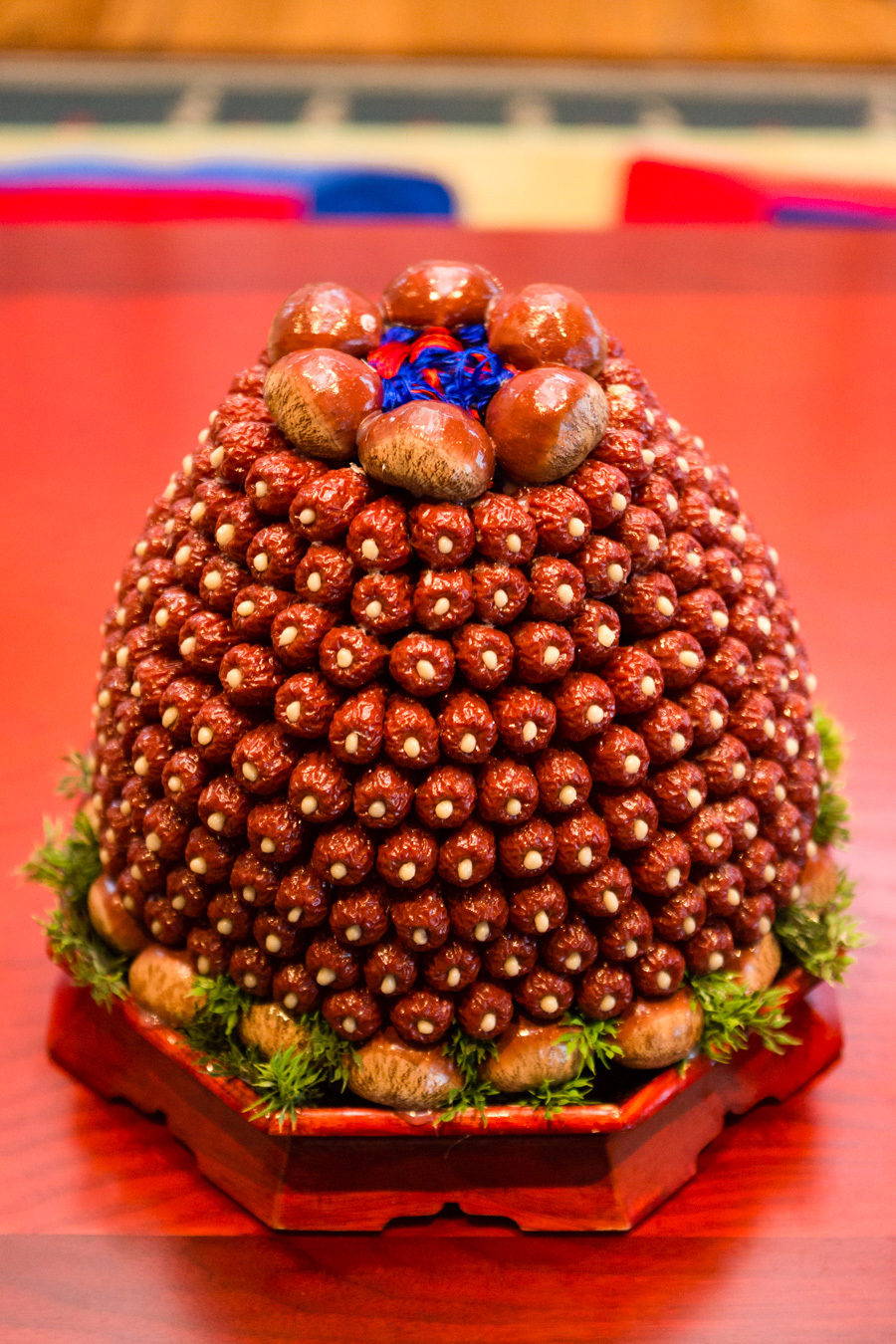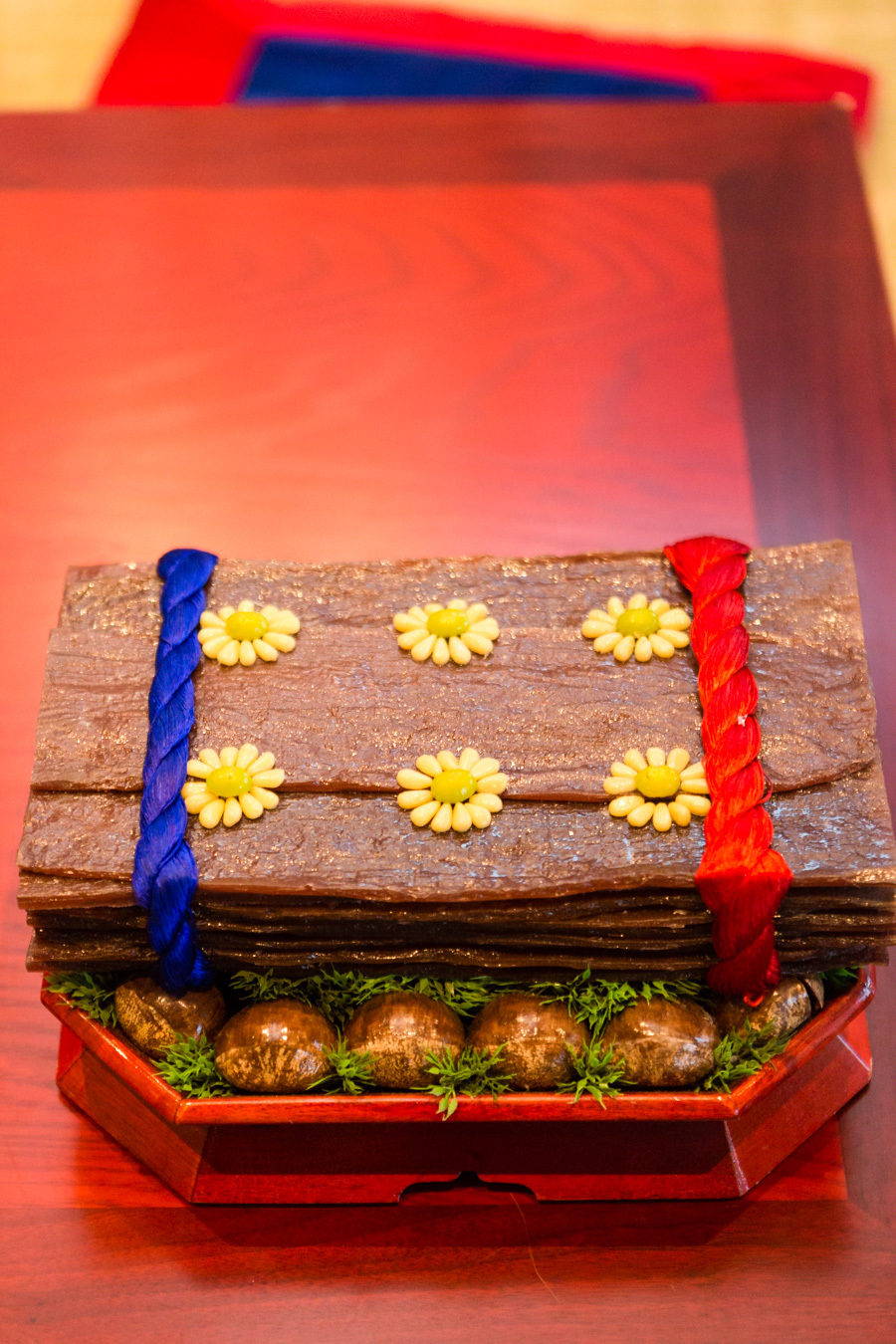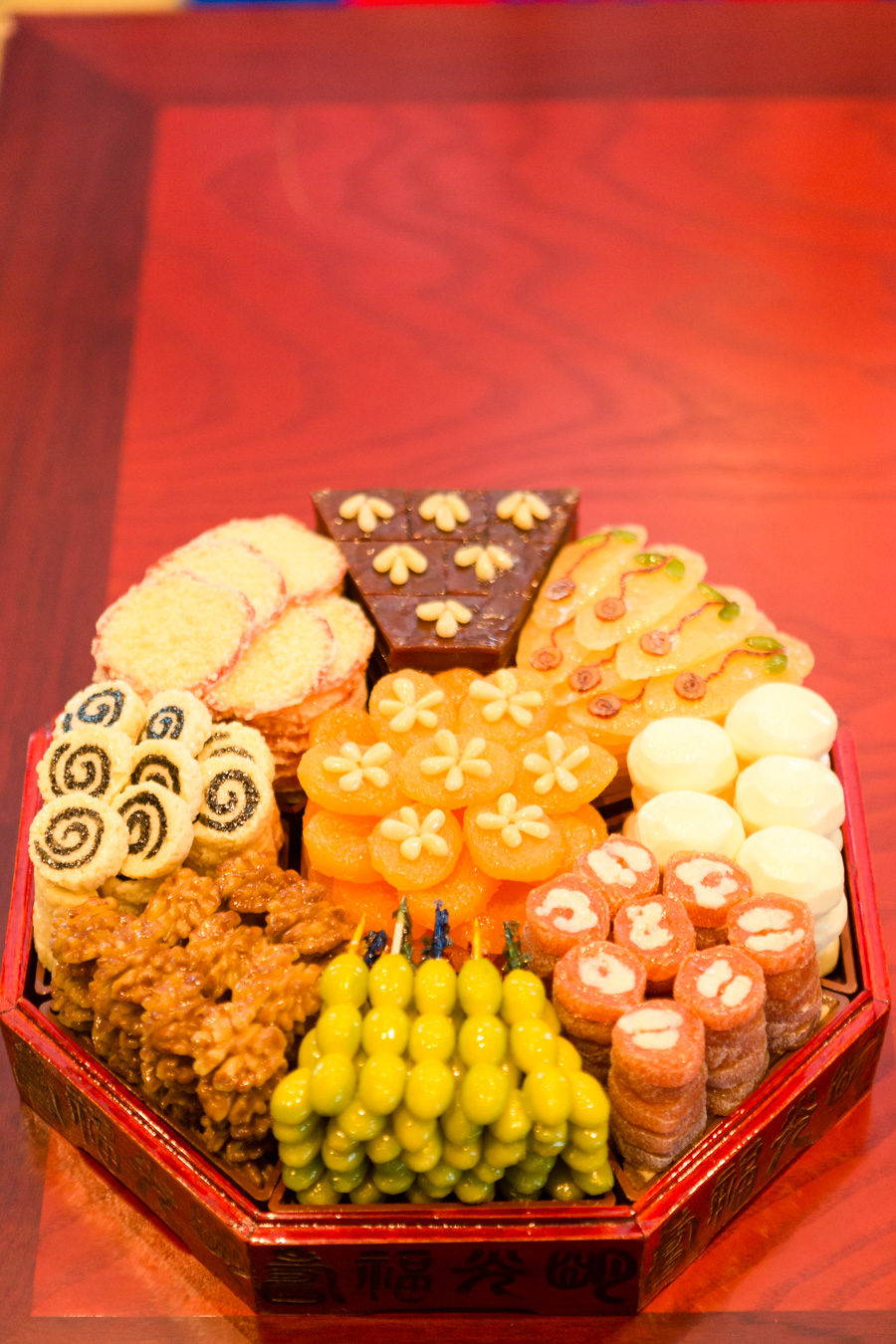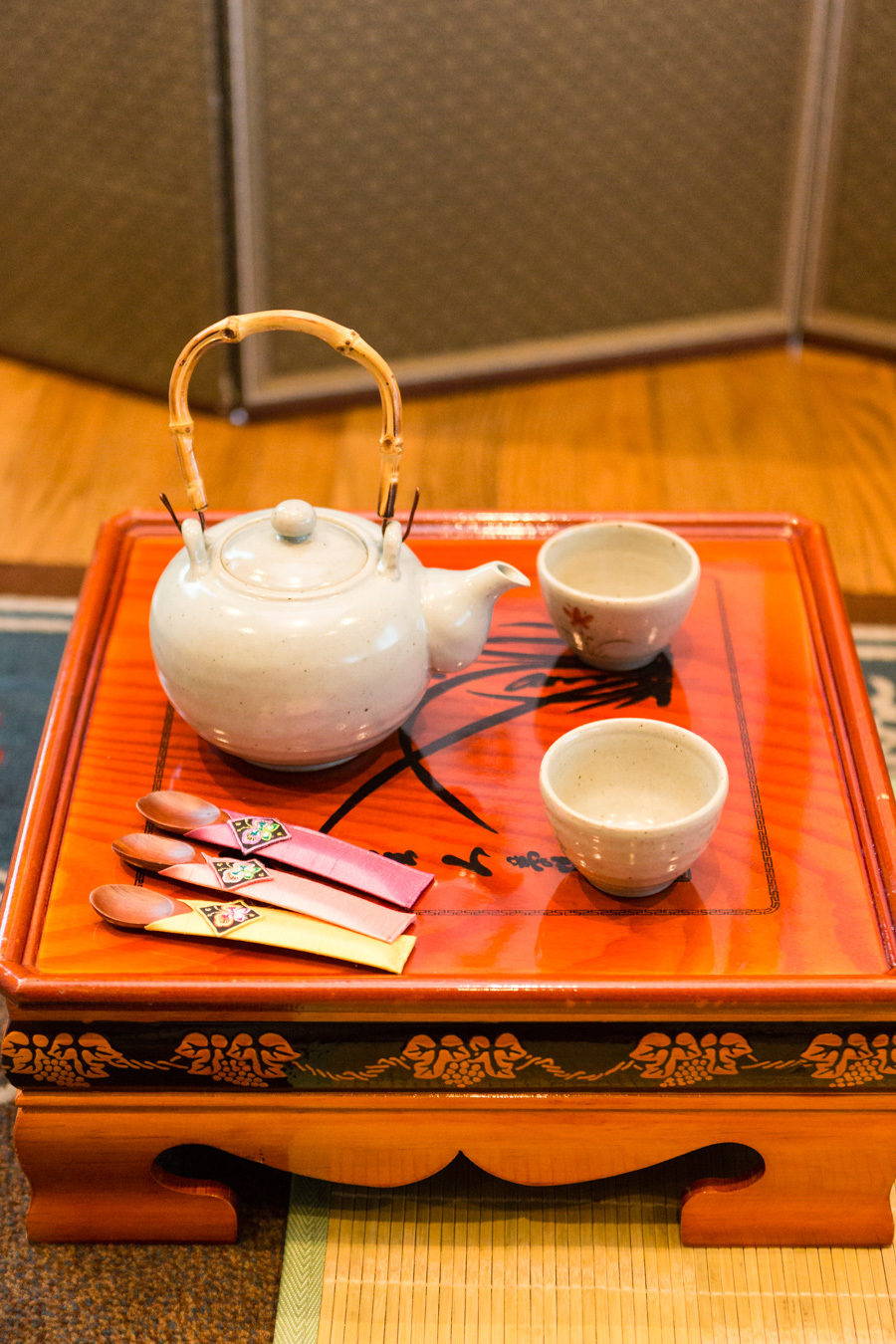 The TOTAL PAEBAEK PACKAGE:
3 DIFFERENT mock FOOD TOWERS (음식 )

Decorative Background Panel (병풍)
Rolled up Bamboo Floor (돗자리)
2 Silk Cushions (방석 2개)
Teapot with 2 teacups (주전자 1 개 / 잔 2 개)
Big & Small wooden tables (큰상 1개 / 작은상 1 개)
Complete Paebaek outfits with accessories (폐백복 11pieces)
---
BASIC SET - $480
THE TOTAL PAEBAEK SETUP ONLY (mock food)
(*LOCAL PICK UP FROM OUR LA STORE*)
DELUXE SET - $950
THE TOTAL PAEBAEK SETUP ONLY (actual food)
(*LOCAL PICK UP FROM OUR LA STORE*)
PREMIUM SET - $950

THE TOTAL PAEBAEK SETUP (mock FOOD) + FULL DELIVERY
+ Helper TO ASSIST During THE CEREMONY
(*DEPENDING ON LOCATION AND DATE, EXTRA TRAVEL FEE MAY APPLY.
PLEASE EMAIL FOR EXACT TRAVEL RATE AND AVAILABILITY *)
please note:
The traditional Paebaek outfit is an outer robe.
Inner hanboks are not included in any Paebaek set.
(Hanbok rental starts at $200/person)
For our Basic and Deluxe sets,
customer pickup is necessary.
The Paebaek Package includes large items, so
the dimensions should be considered
for transportation purposes.
Decorative background panel screen: 72in x 19in x 6in
Large wooden table: 37in x 48in x 4in
Bamboo mat: 73in
--
If the venue exceeds 15-mi. radius from our store's location, extra delivery charge is applied.
Please direct any extra mileage pricing inquiries to our email
hello@leehwawedding.com
The total Paebaek package set up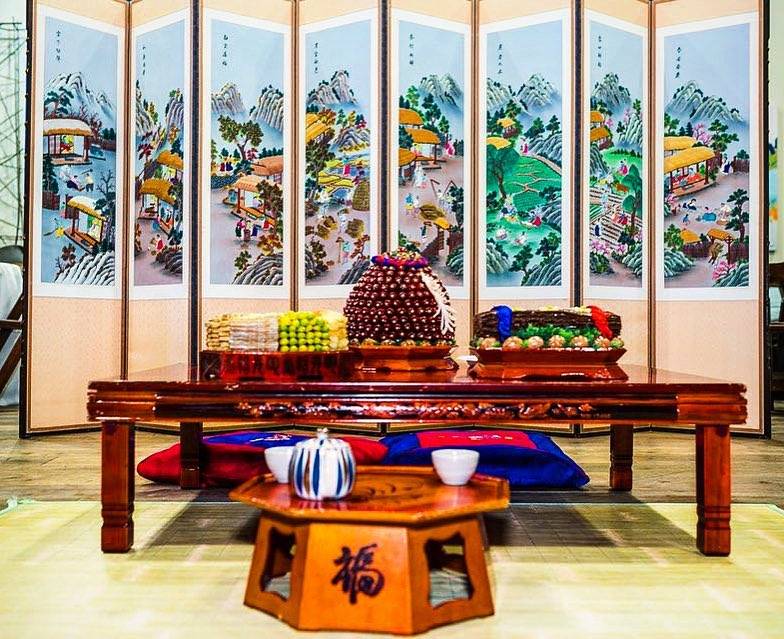 The Premium Set: Royal king style Men's Paebaek clothing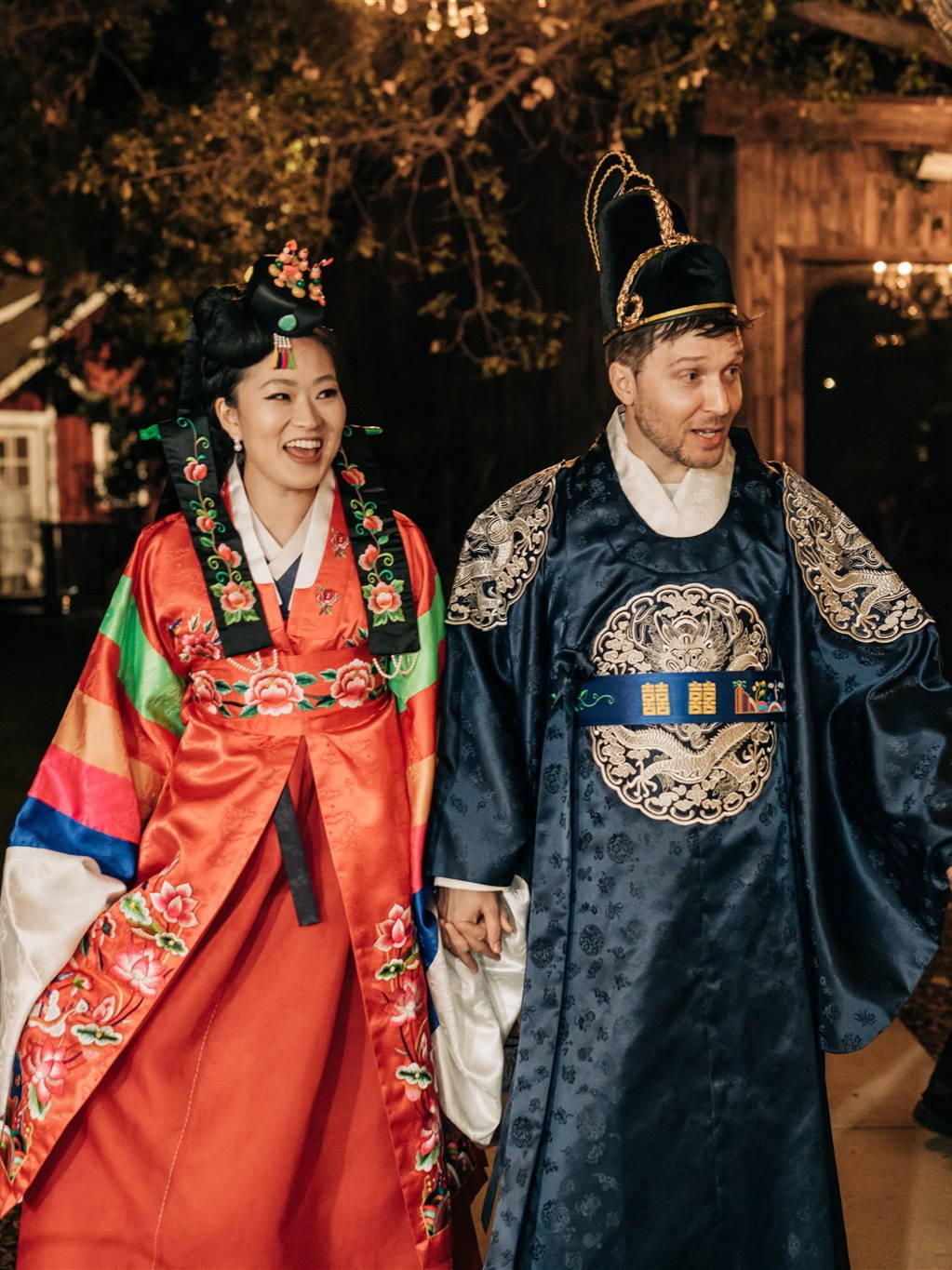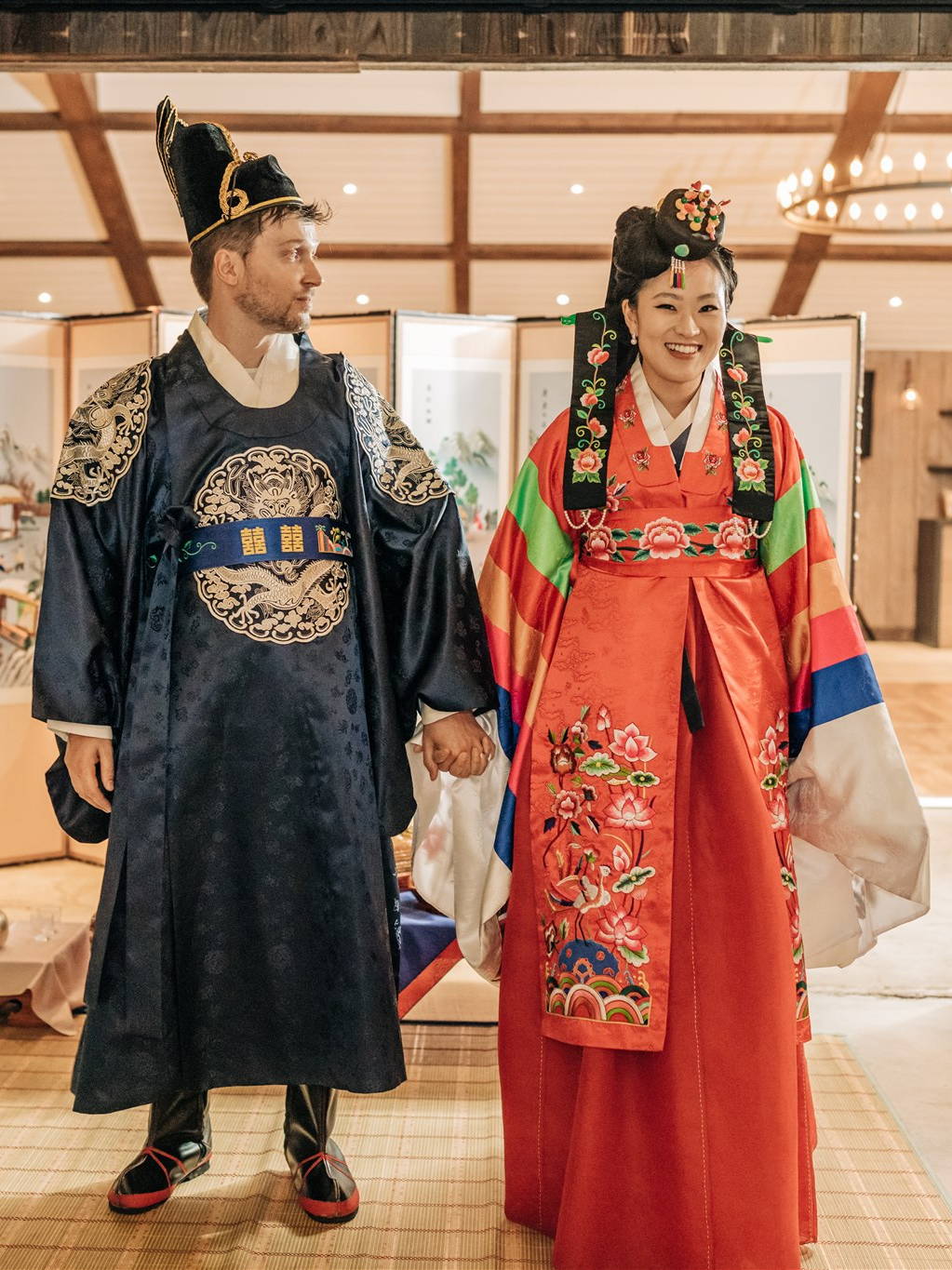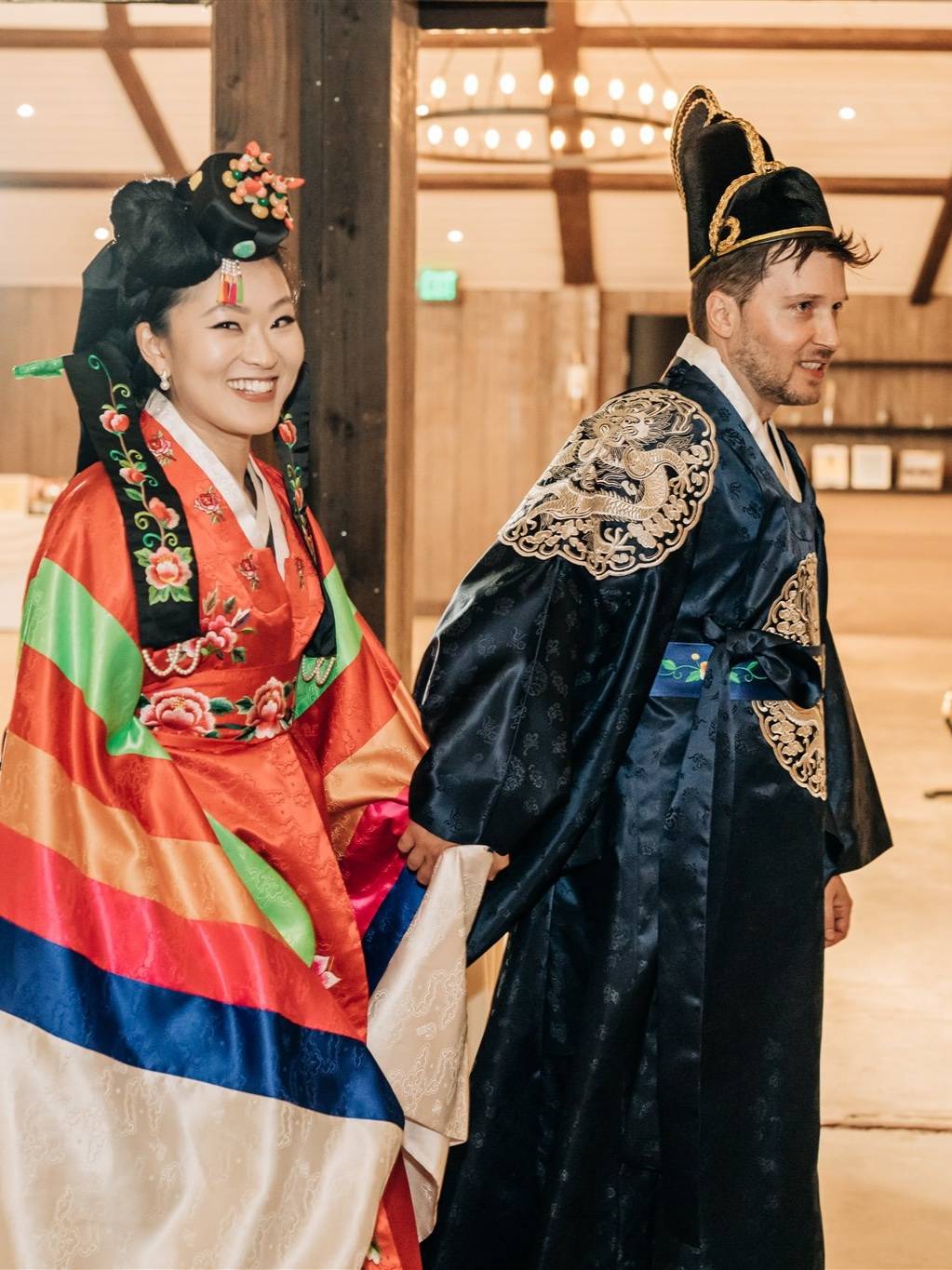 Photos by: @dreamlucidstudios
The Basic & Deluxe Set: Regular Men's Paebaek clothing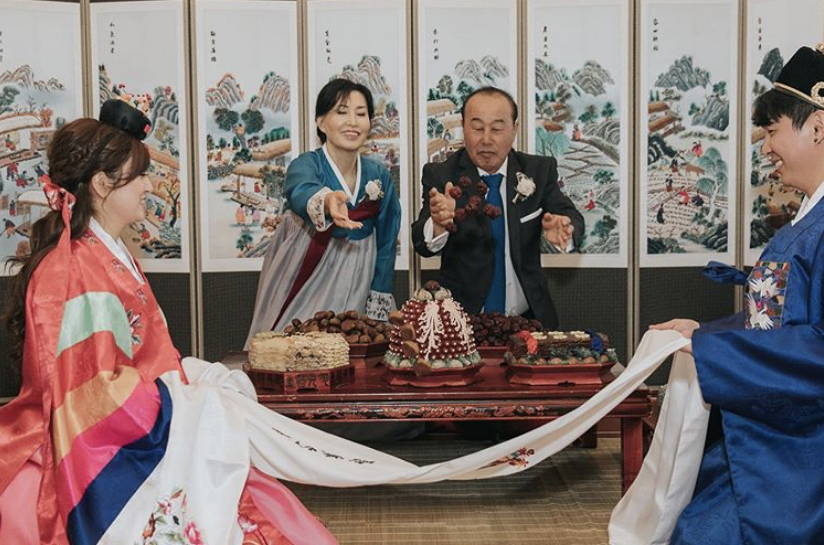 Bride's Paebaek clothing (with/without inner hanbok)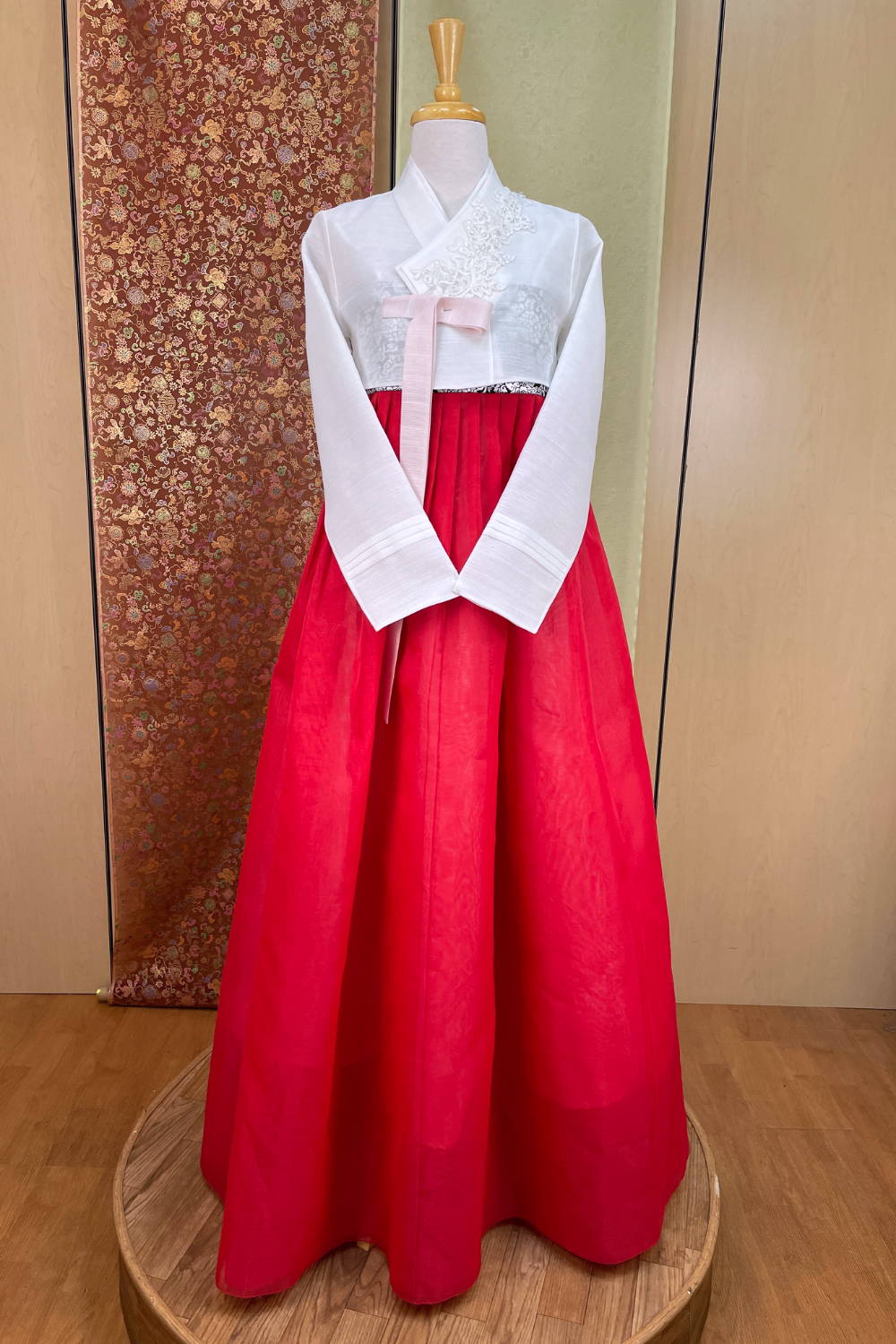 Inner hanbok
The traditional color is red, but modern brides wear colors and styles that match their taste and theme.
(NOT included in the Paebaek Package)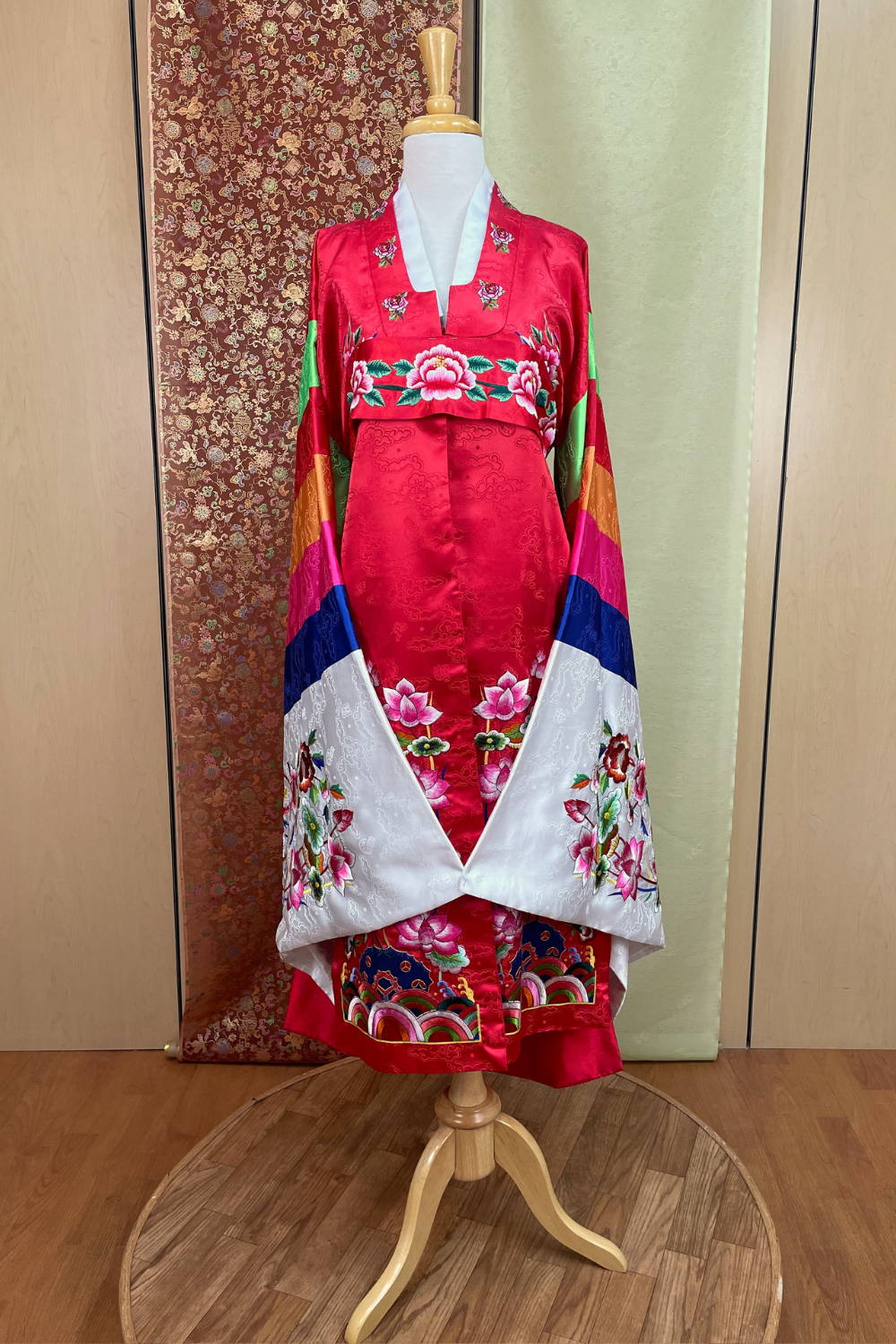 Paebaek clothing
Outer robe for the bride. It has slits on the front and sides, so brides must wear a hanbok underneath.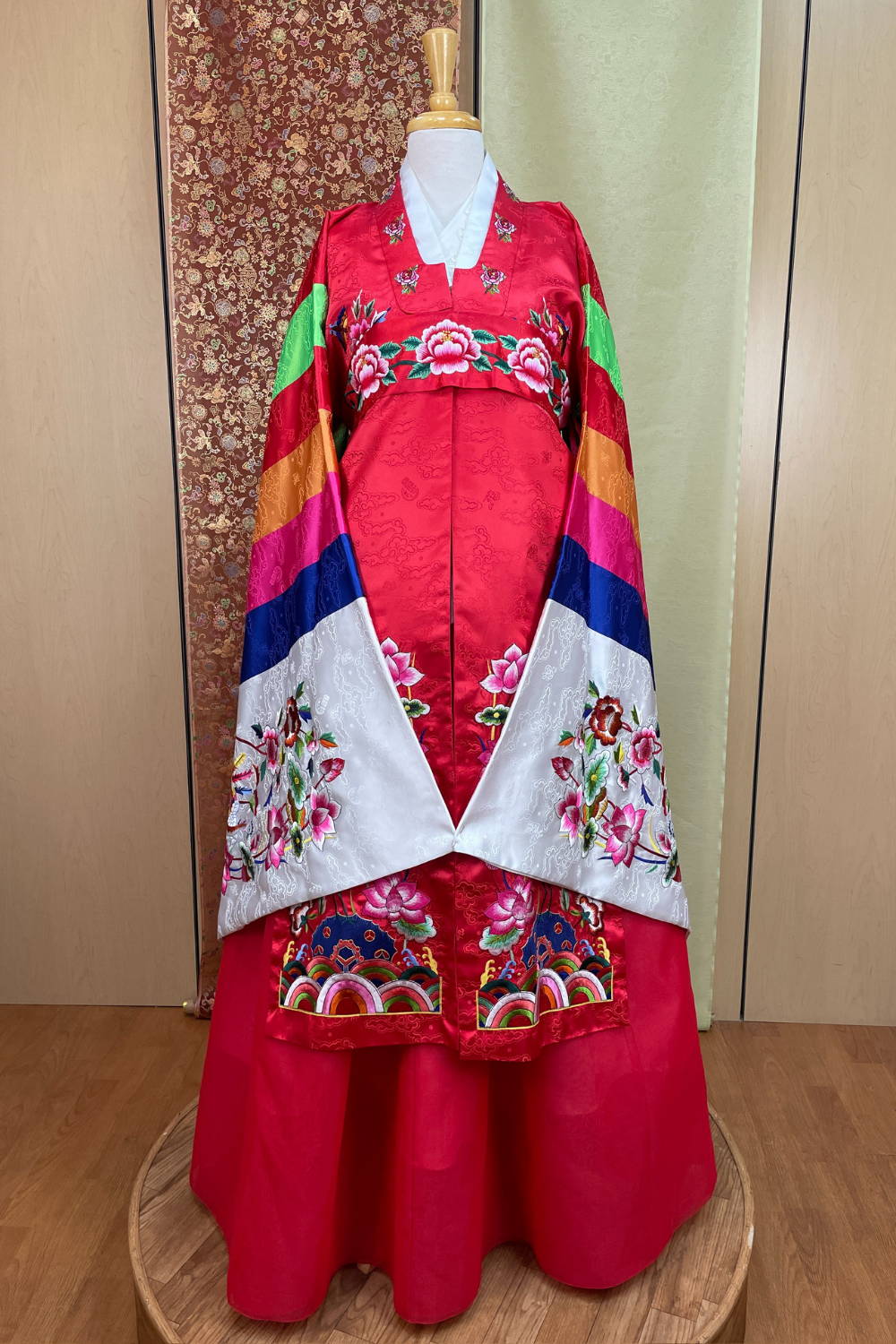 Inner hanbok + Paebaek clothing
Check the photos below to see how brides paired the robe with their preferred hanbok colors!