The "DOL" First Birthday Celebration

The "DOL" (or "doljanchi") is a widely celebrated Korean tradition that celebrates the 1st birthday of a baby. The birthday ceremony essentially blesses the child with a prosperous future and longevity. Historically in Korea, many children died before their 1st birthday and so it was a very important milestone for both the baby and family when the child reached 12 months of age.
Long ago, the whole village would celebrate a baby's first birthday, while sharing lots of food and giving many blessings to the child.Typically in every dol celebration, the baby is dressed in a Korean traditional hanbok and will perform a custom called the "doljabi," where the baby will pick an object from an assortment, which many believed would foretell the child's future. In every dol, there is also the grand table, where food is stacked high to symbolize a life of prosperity for the baby.
Here at LEEHWA, not only do we offer a wide selection of dol hanboks for the baby, we also offer various rental and custom Dol 1st birthday packages, that include the following: creation of a dol table, the doljabi table, Korean silk/polyester backdrop and runners, and other planning needs based upon request. Each package is customizable upon clients' needs so pricing will vary. Please call or email with inquiries.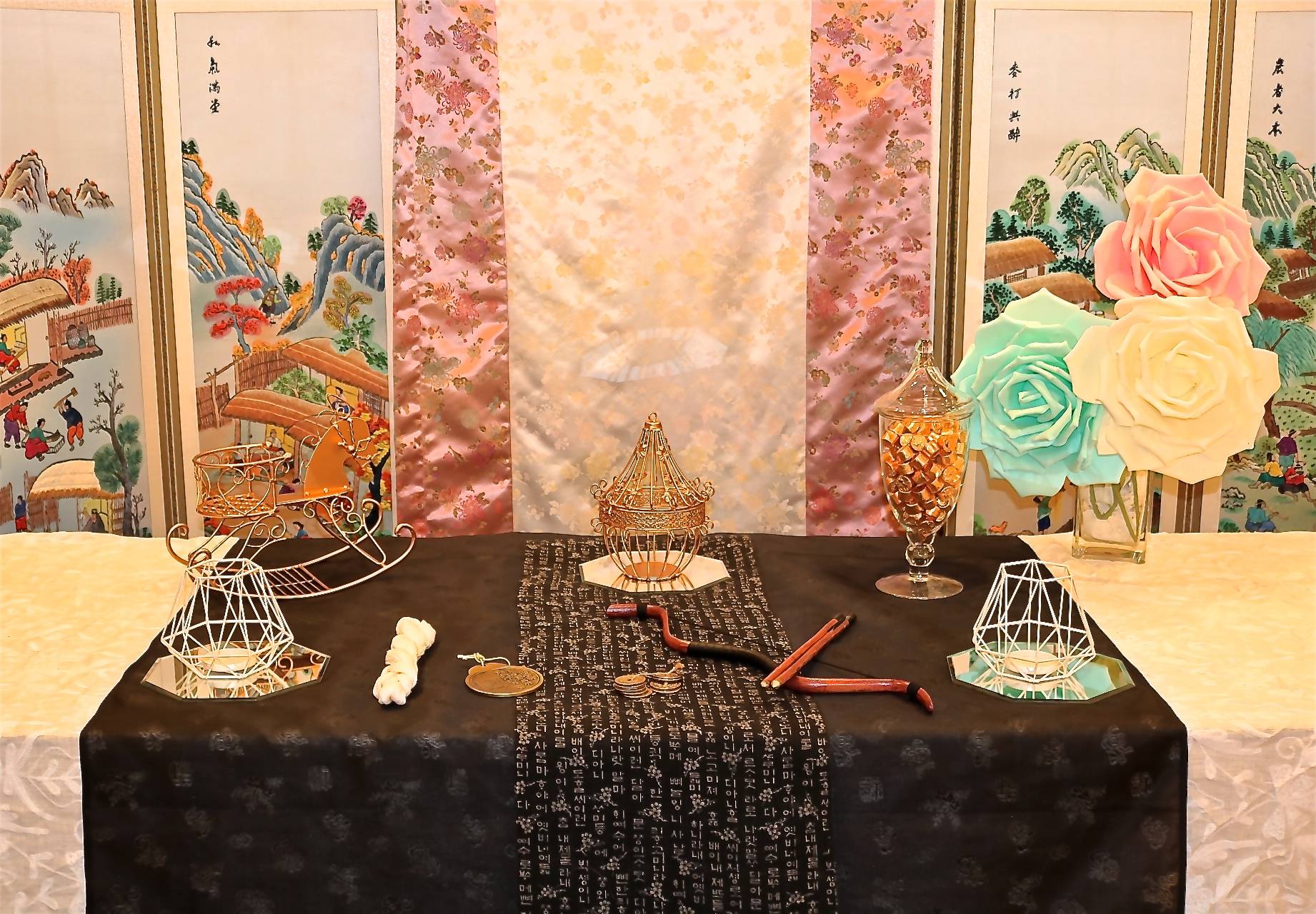 Silk Fabric Runners & Backdrops
Here at LEEHWA, we are known for our wide selection of various silk fabrics and colors in-house. Once you step into our store, you will find yourself immersed in a sea of rolls in different colors. Our client gets to pick and choose the colors, fabric, and design for their custom Dol table and celebration!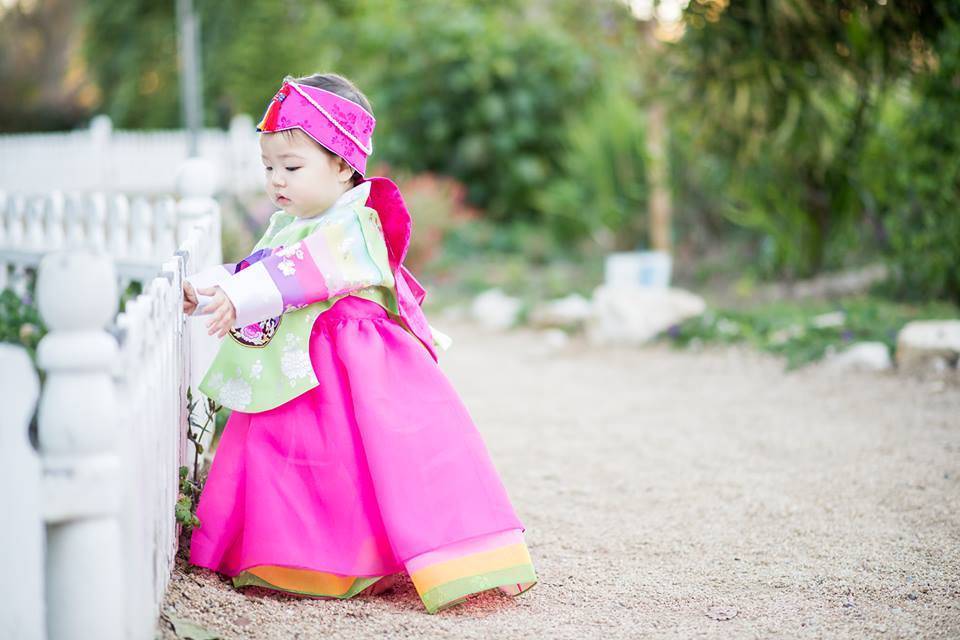 Dolbok
Based upon package selection, our package offers the inclusion of a dolbok rental or dolbok purchase. We offer the largest selection in the U.S. for baby 1st birthday dol hanboks. From traditional to modernized dol hanboks, we also offer options in different fabrics from polyester blend to luxurious silk.
Our Dol Package Includes:(Delivery and setup is not included)
3 Fake Food Towers
Decorative Background Silk Fabric
Traditional Korean Runner
Small Wooden Table for Doljabi Items
Baby Dol Hanbok Rental
--
TOTAL PACKAGE COST: $300.00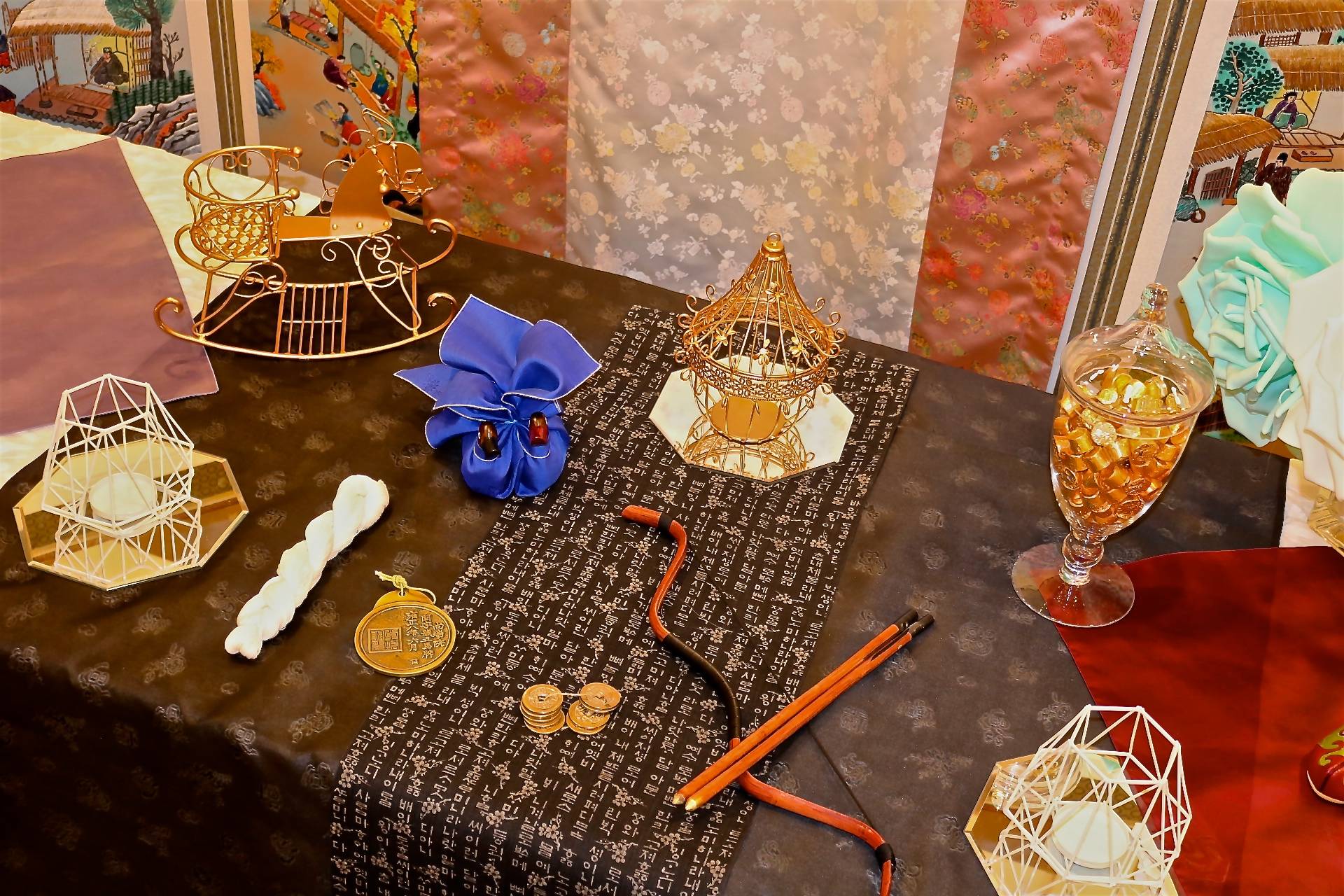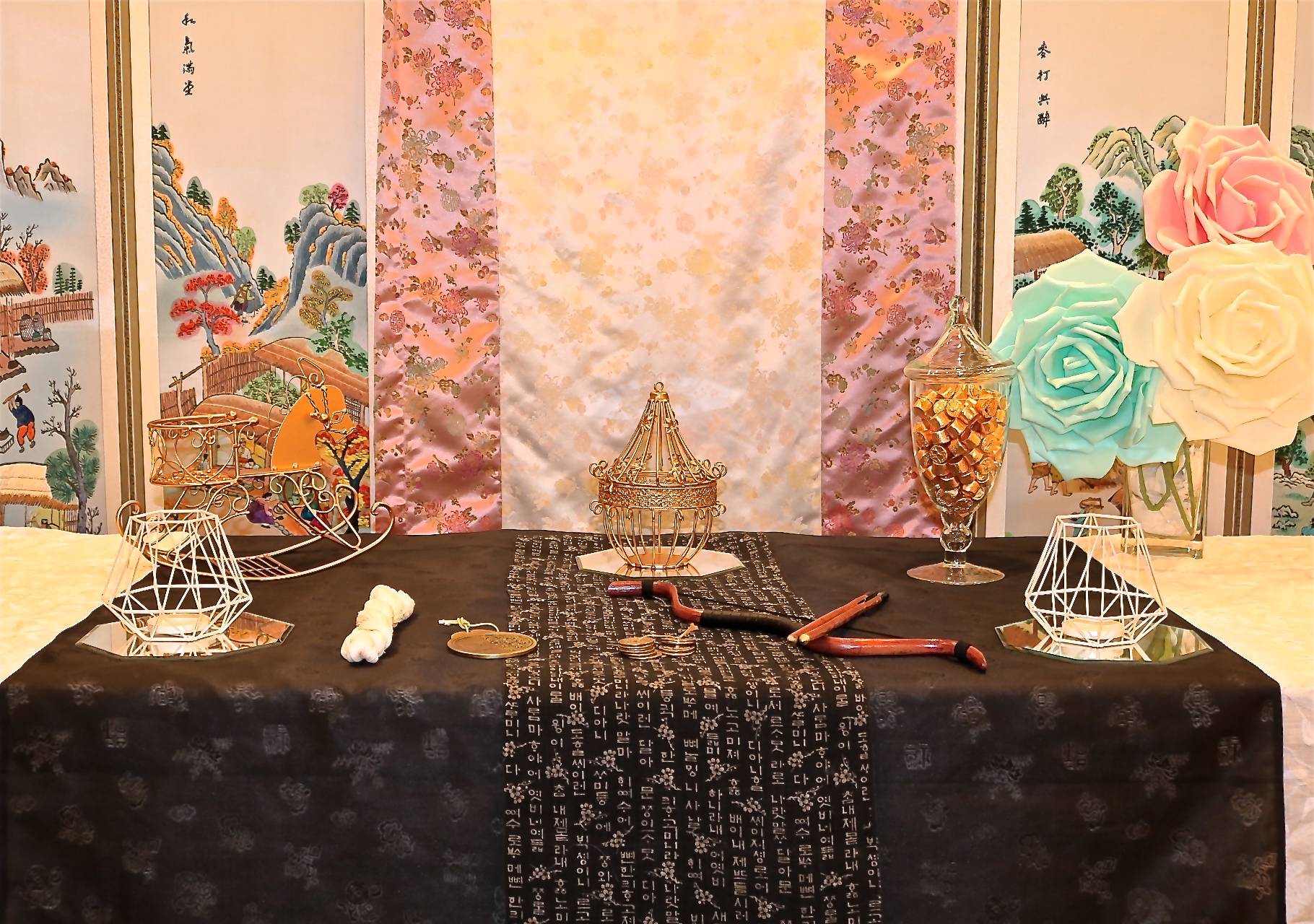 Our Dol PHOTO Package WITH WEDTHEORY
DOLBOK RENTAL FOR BABY
2 ADULT HANBOK RENTALS
2 HOUR PHOTOSHOOT INSIDE STUDIO
--
TOTAL PACKAGE COST: $600.00