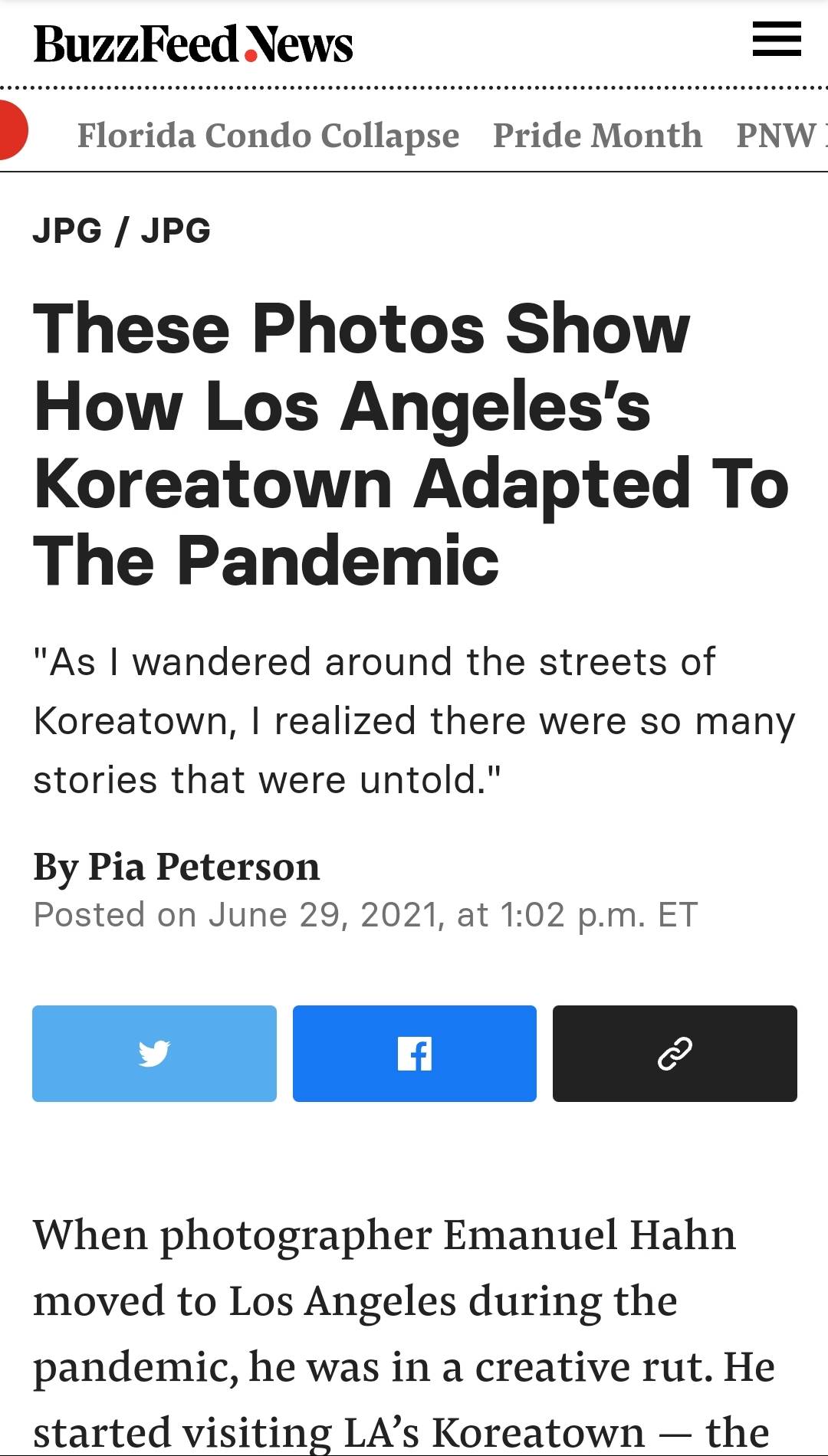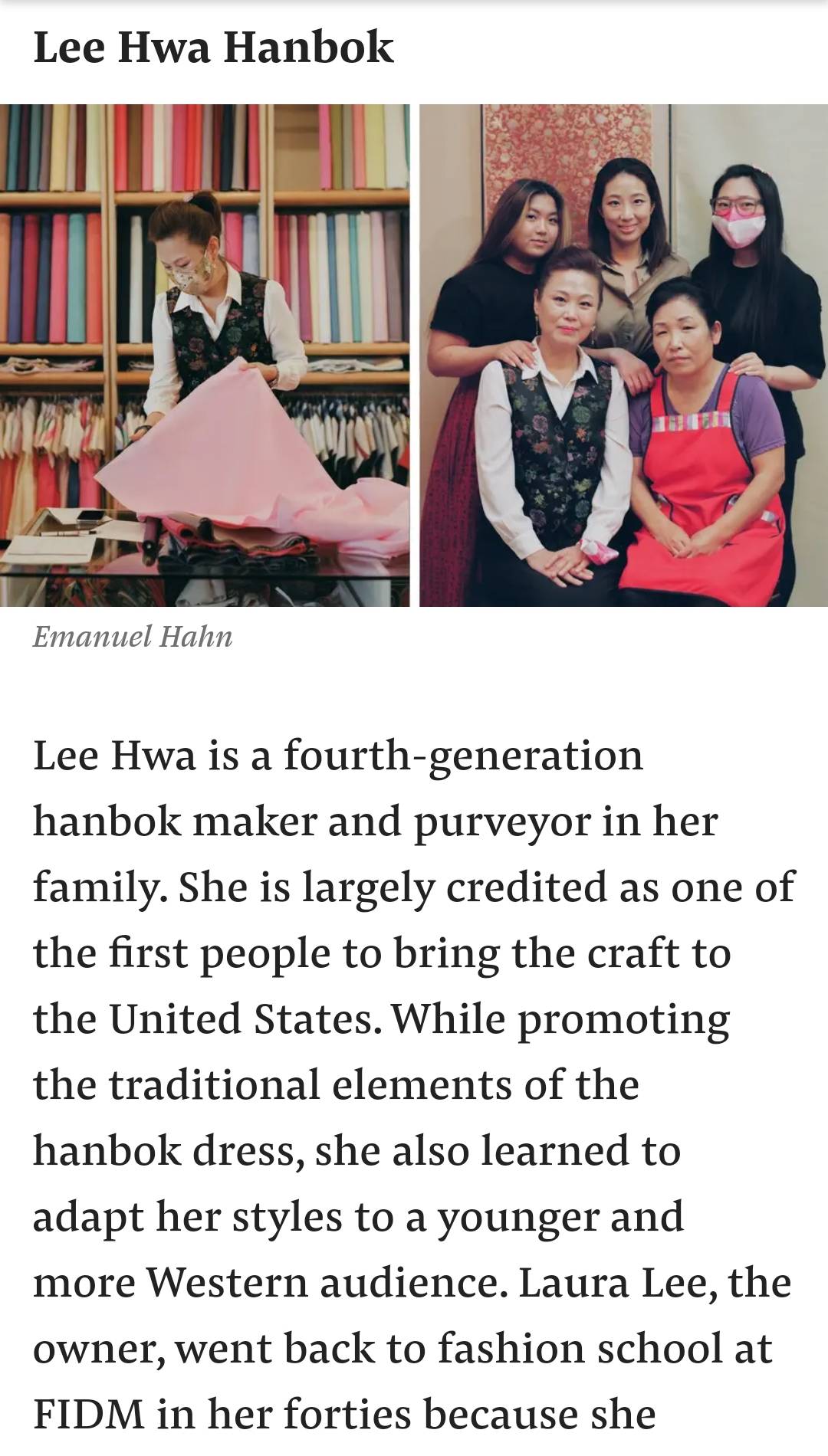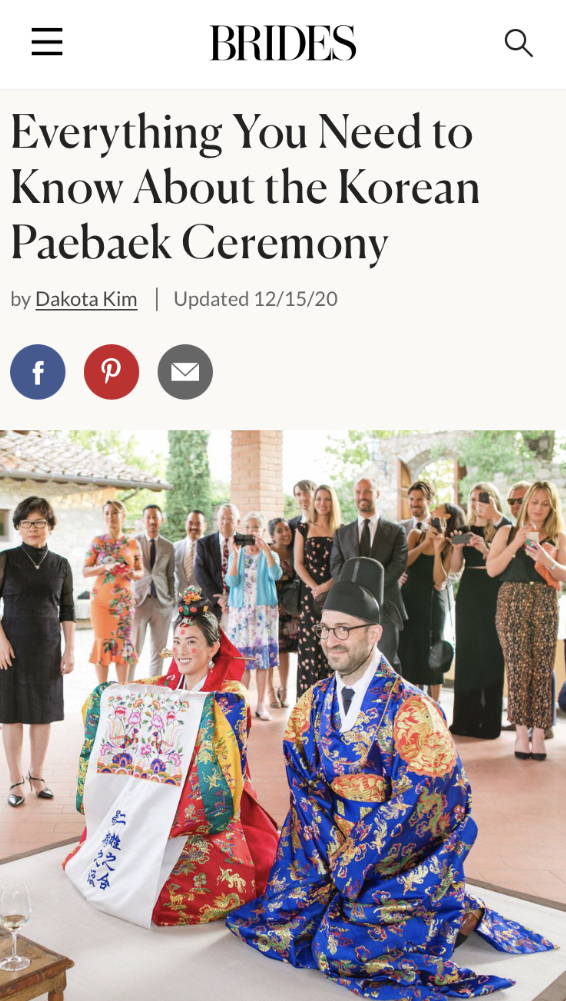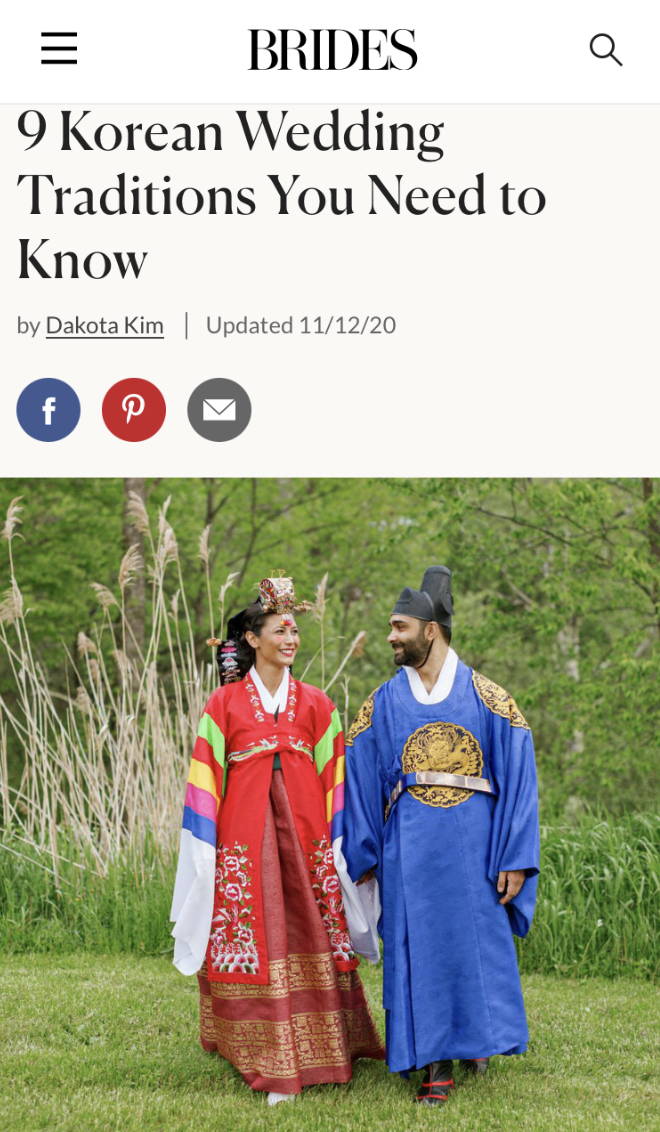 During Miranda Kerr's visit to Korea, she chose LEEHWA hanbok to wear in her interview with MBC,
one of South Korea's top networks. We customized this dangui style jacket to her preferences, giving her modern hanbok selection a more traditional feeling.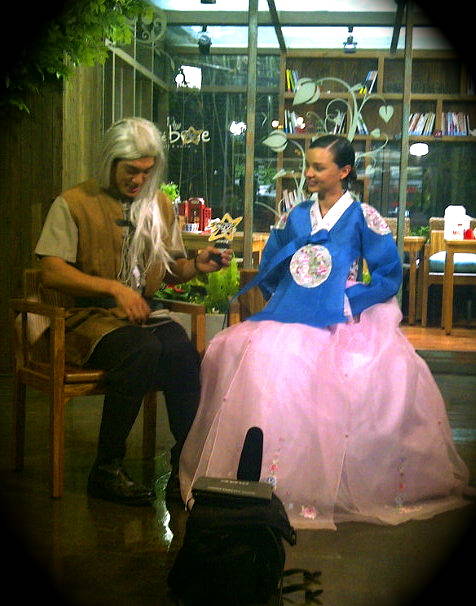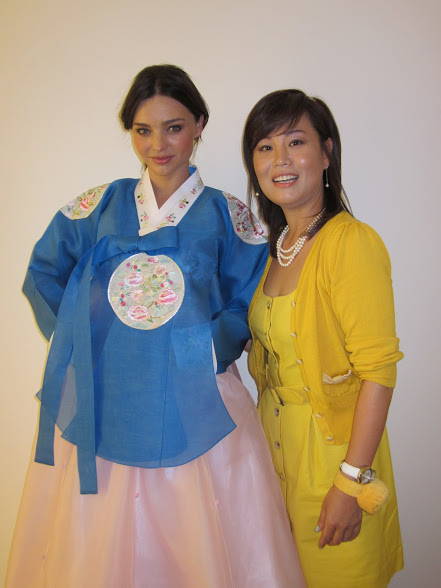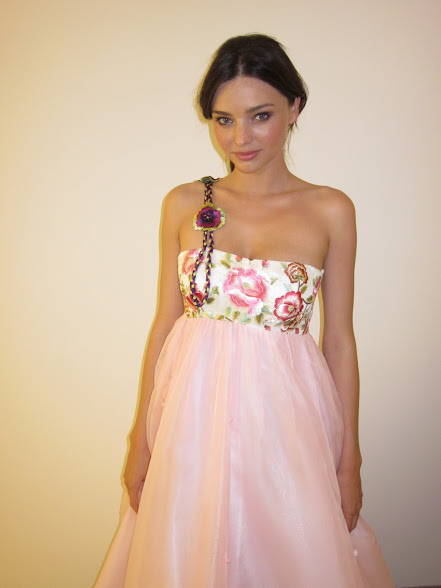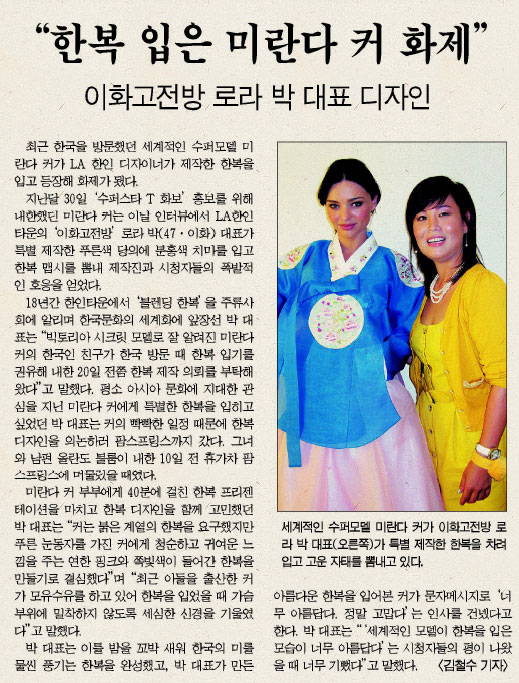 We had the pleasure of dressing this acting talent for his series "Dr. Ken" with ABC.
In S1:E8 "Thanksgiving Culture Clash", Dr. Ken wears his mother's wedding hanbok to Thanksgiving dinner!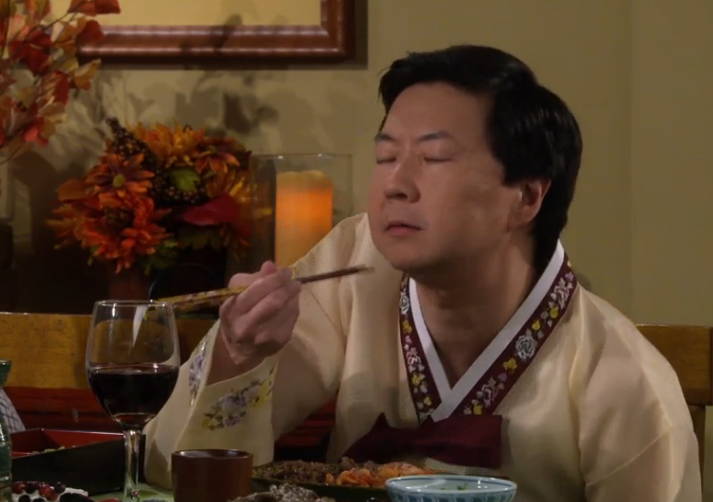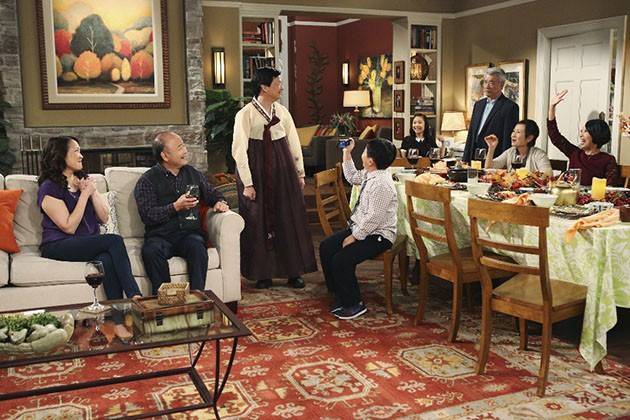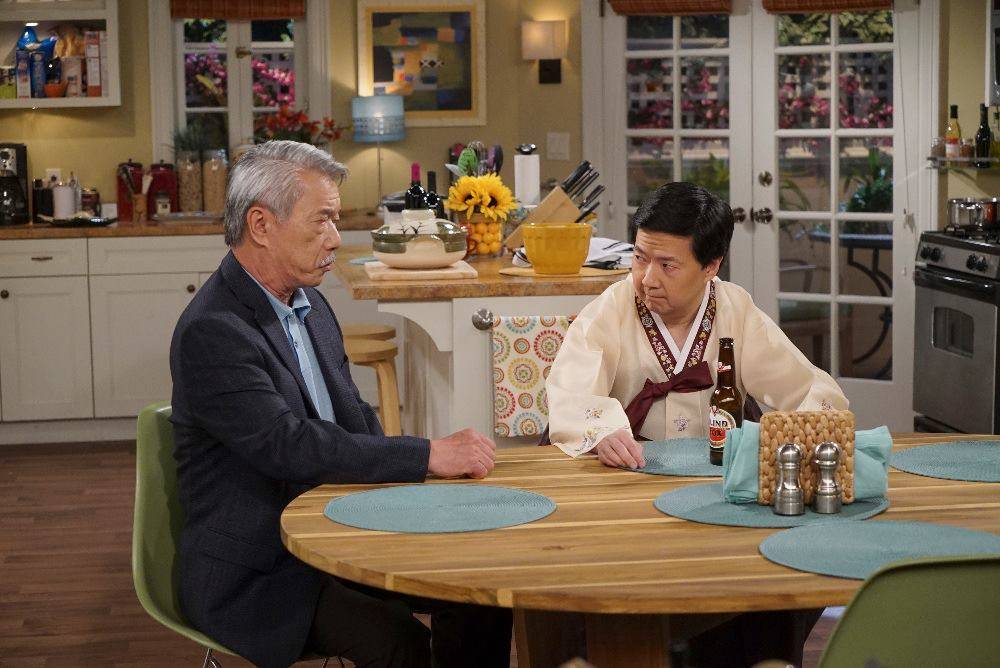 Dressing Miss Asia USA 2016 and Miss Korea USA 2015, Ashley Park
We had the absolute honor and pleasure becoming friends with not only gorgeous, but extremely intelligent and talented, Ashley Park. Such a hard-working and inspiring female who is always striving to be a better version of herself, we had no doubt she would be crowned Miss Asia USA 2015-2016. We designed and created numerous gowns in her image, most notably her cultural costume for the pageant show.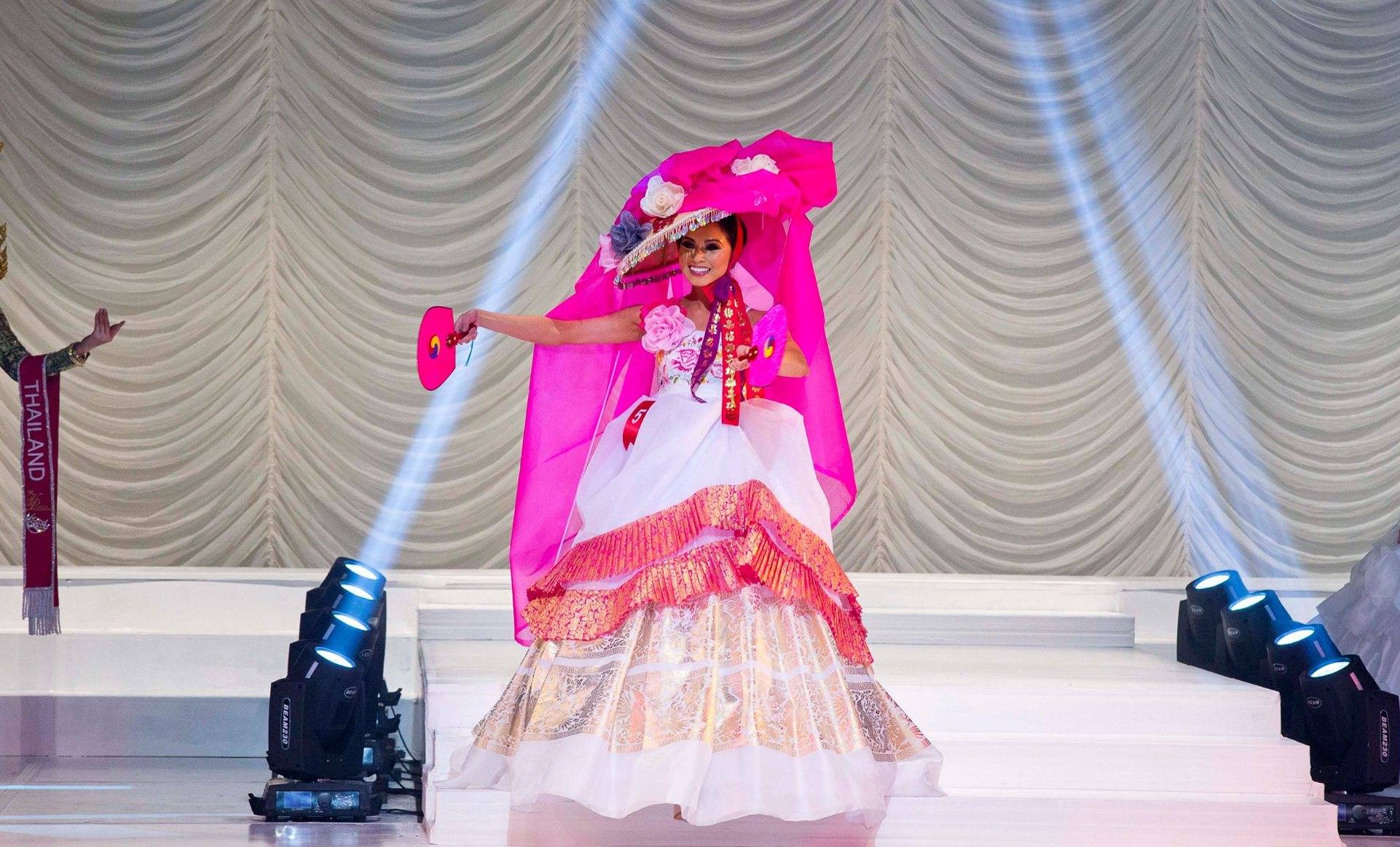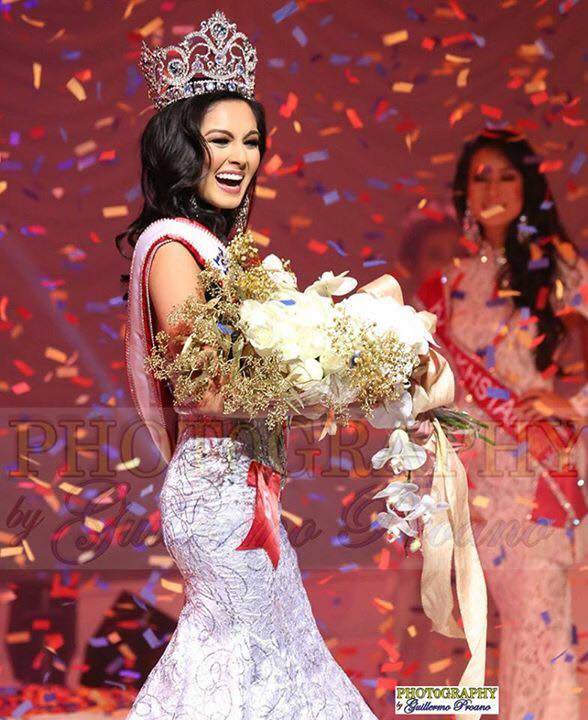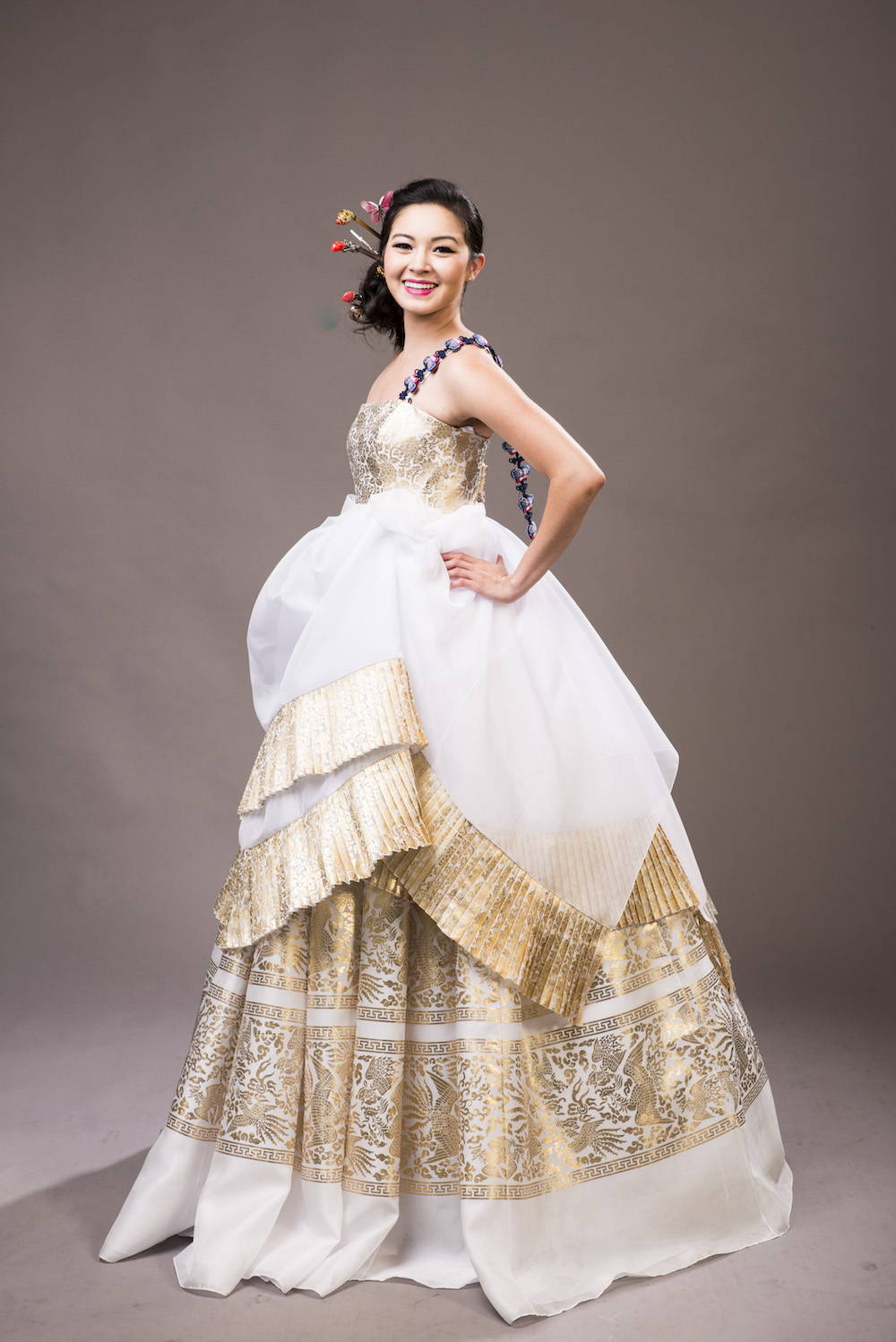 Miss Susan Kim wins "Best Cultural Costume" for the Miss Asia Pageant
Charismatic and gorgeous contestant, Susan Kim, wears a Korean traditional hanbok with hand-painted flowers on her skirt and a unique hand-draping. She surprised everyone, including the judges, with her Korean drumming talent, as she snatched the award for best costume. She truly did make us proud as she represented our country, Korea. Congratulations Susan!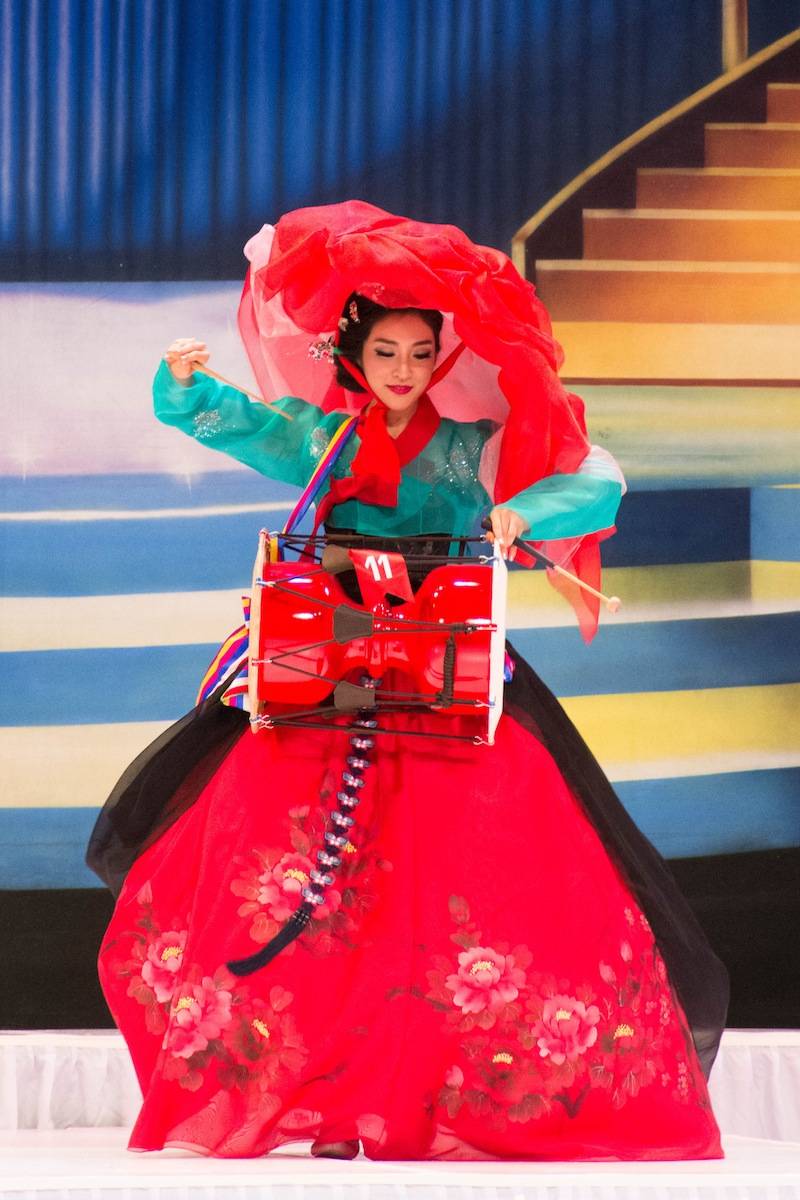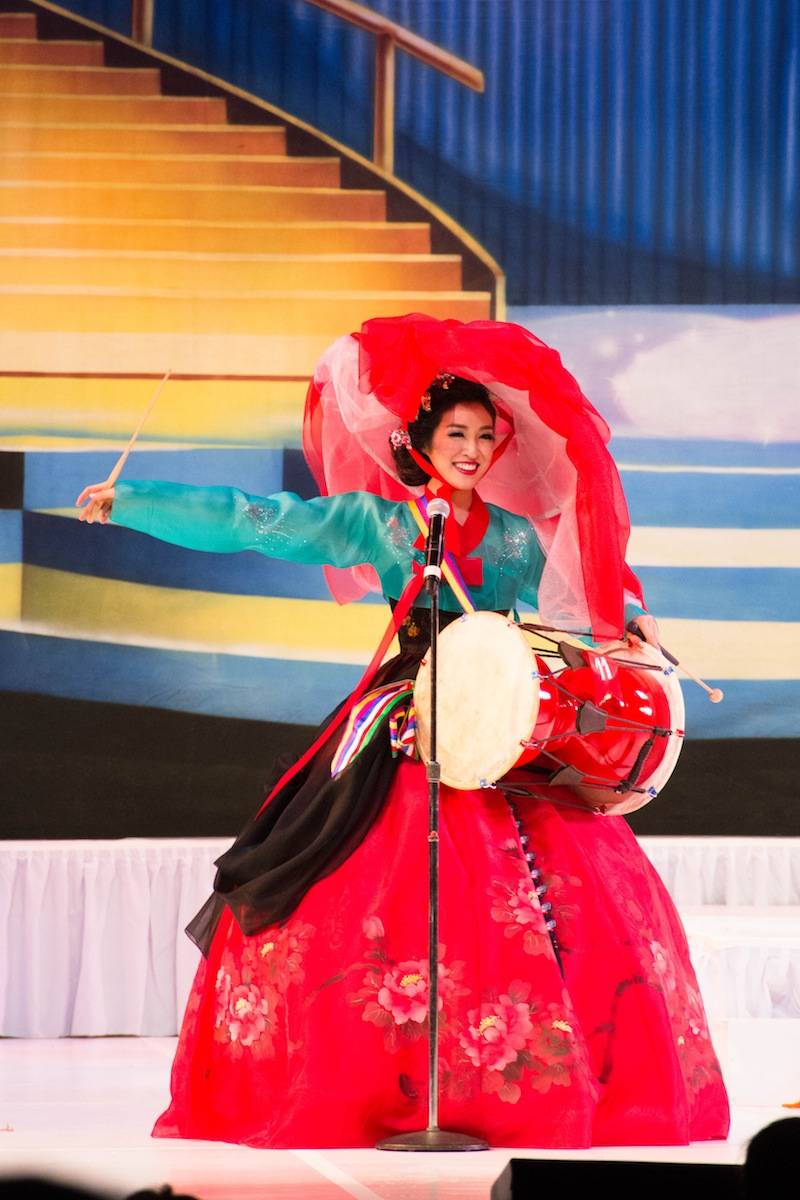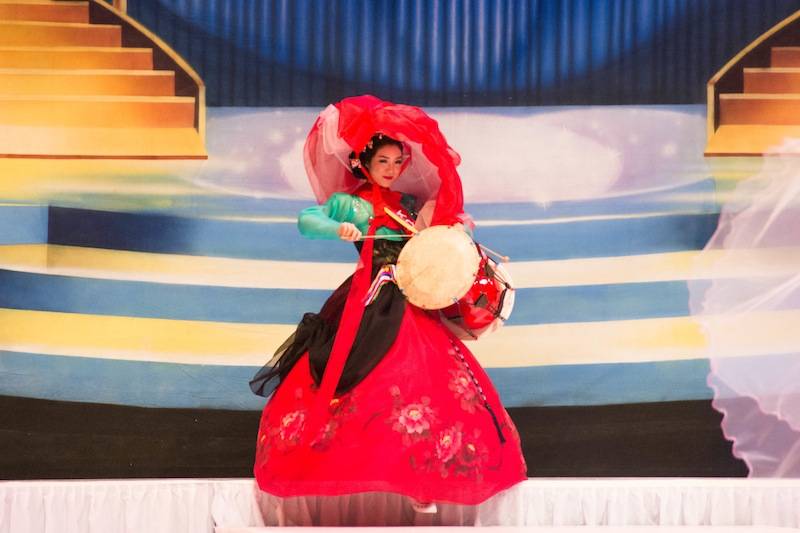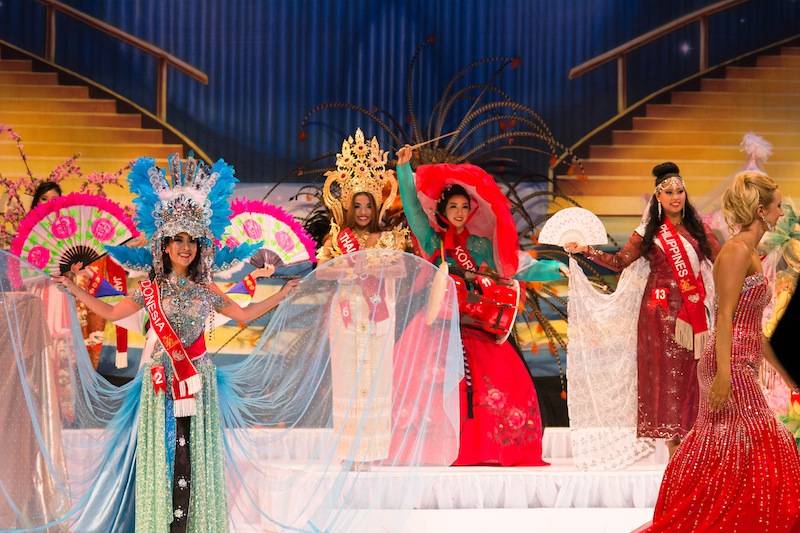 Dressing Korean celebrity, 김청
We had the pleasure to dress the beautiful actress in specially designed hanboks for most of her drama appearances and press conferences.She is most well known for starring in the hit SBS drama, "별별며느리."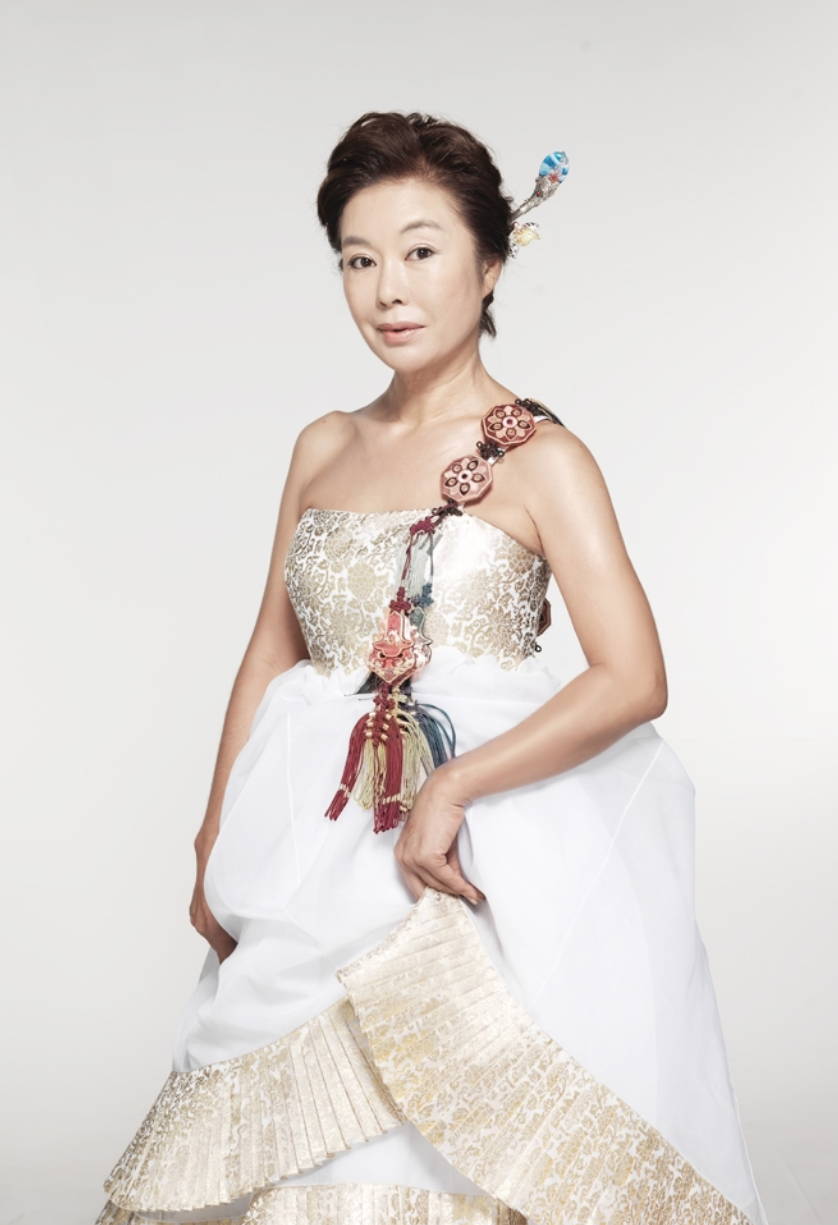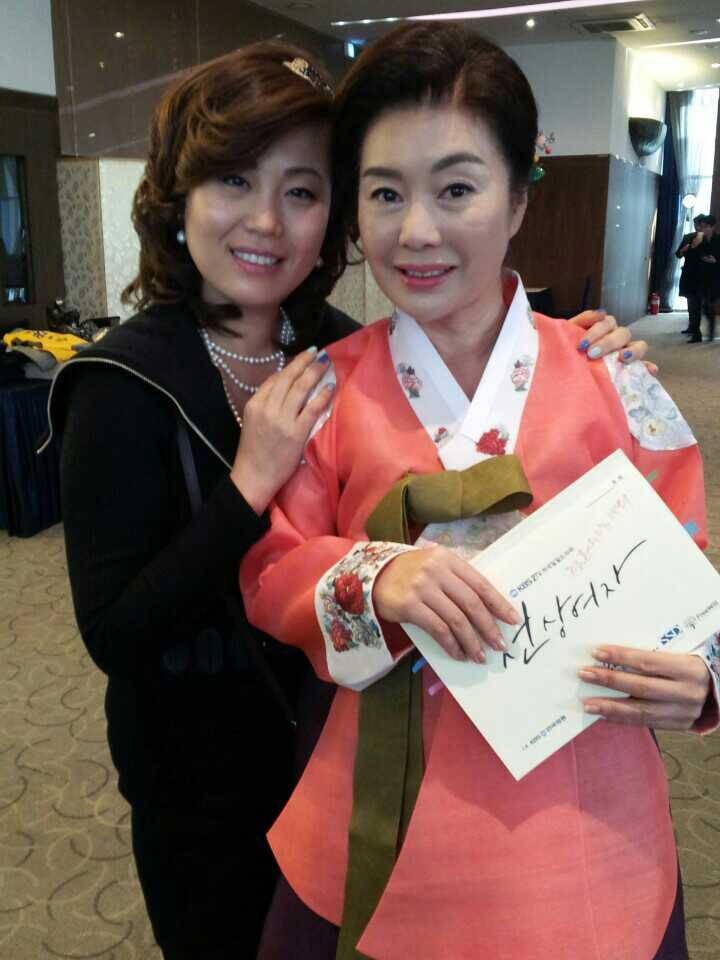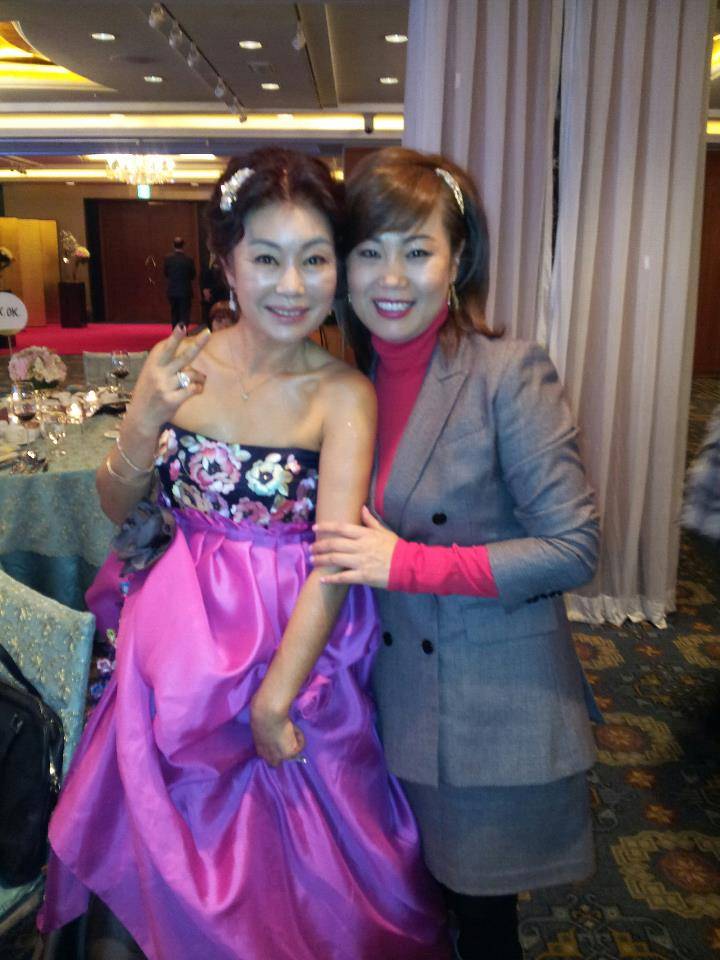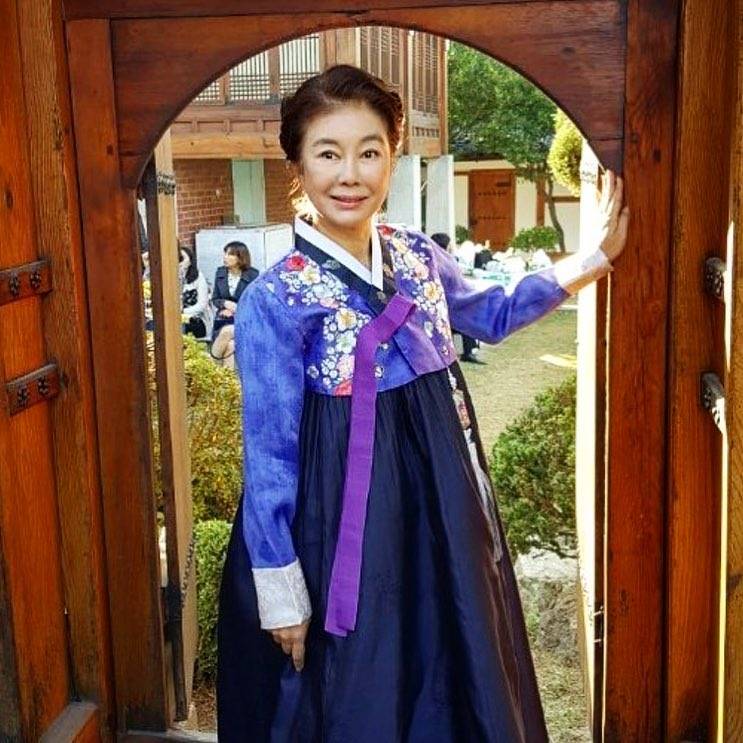 Miss Asia USA 13th Annual Haute Couture Fashion Showat the Millennium Biltmore Hotel in Los Angeles
As one of the head designers in the haute couture LA Fashion show by Miss Asia USA, LEEHWA was able to showcase the traditional hanboks, all blended with a modern twist. To be able to display our beautiful Korean heritage to a full audience of non-Korean guests was truly a grateful and humbling experience. Here is a sampling of our extraordinary show that night at the elegant Millennium Biltmore hotel in downtown LA.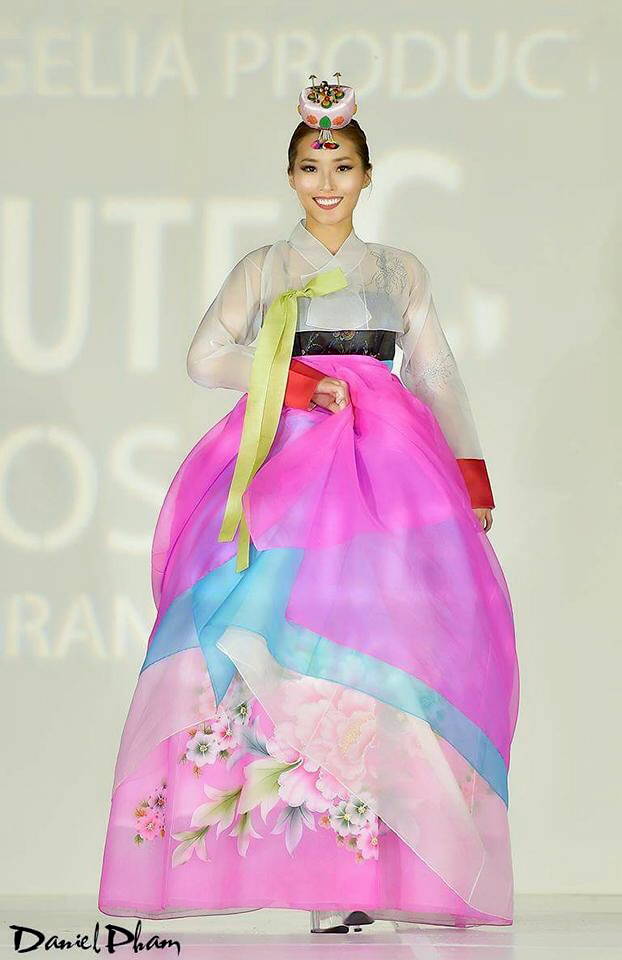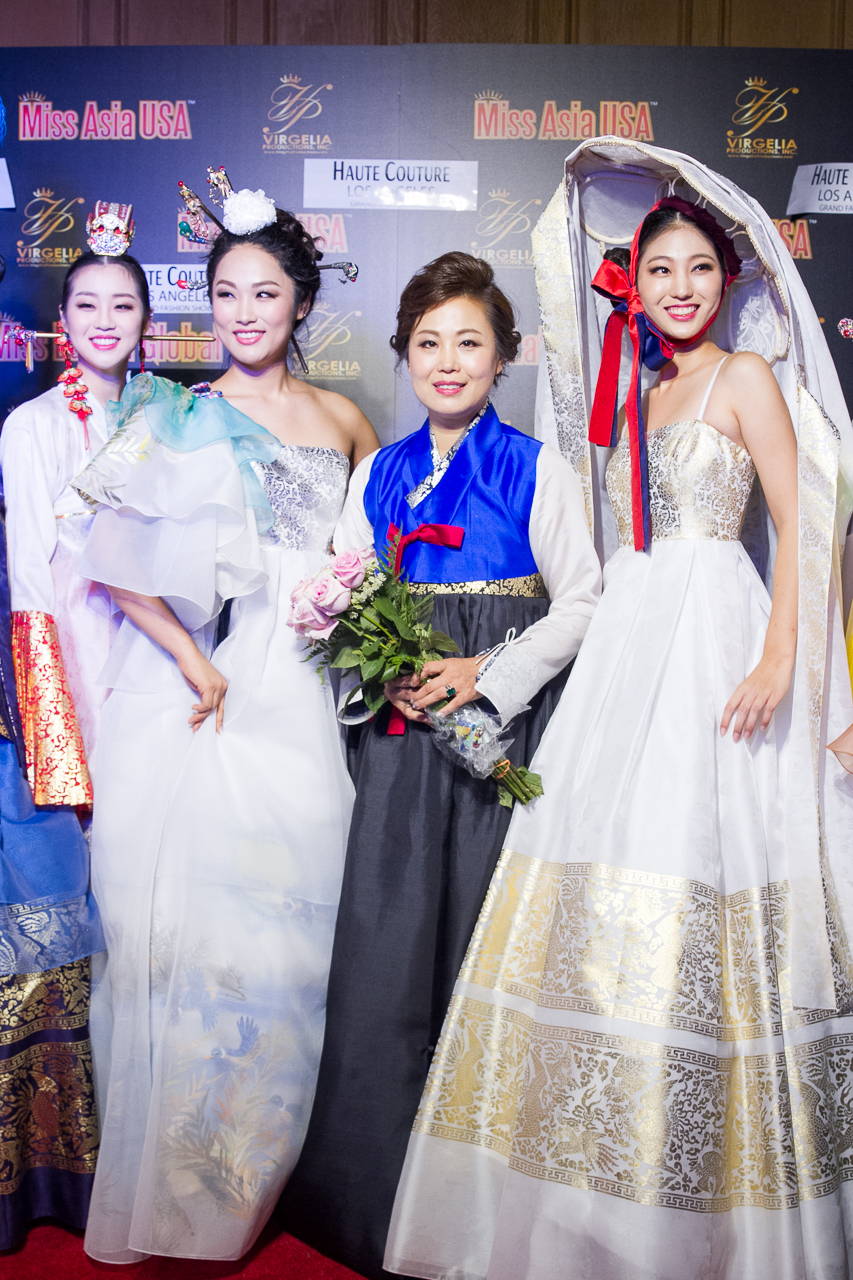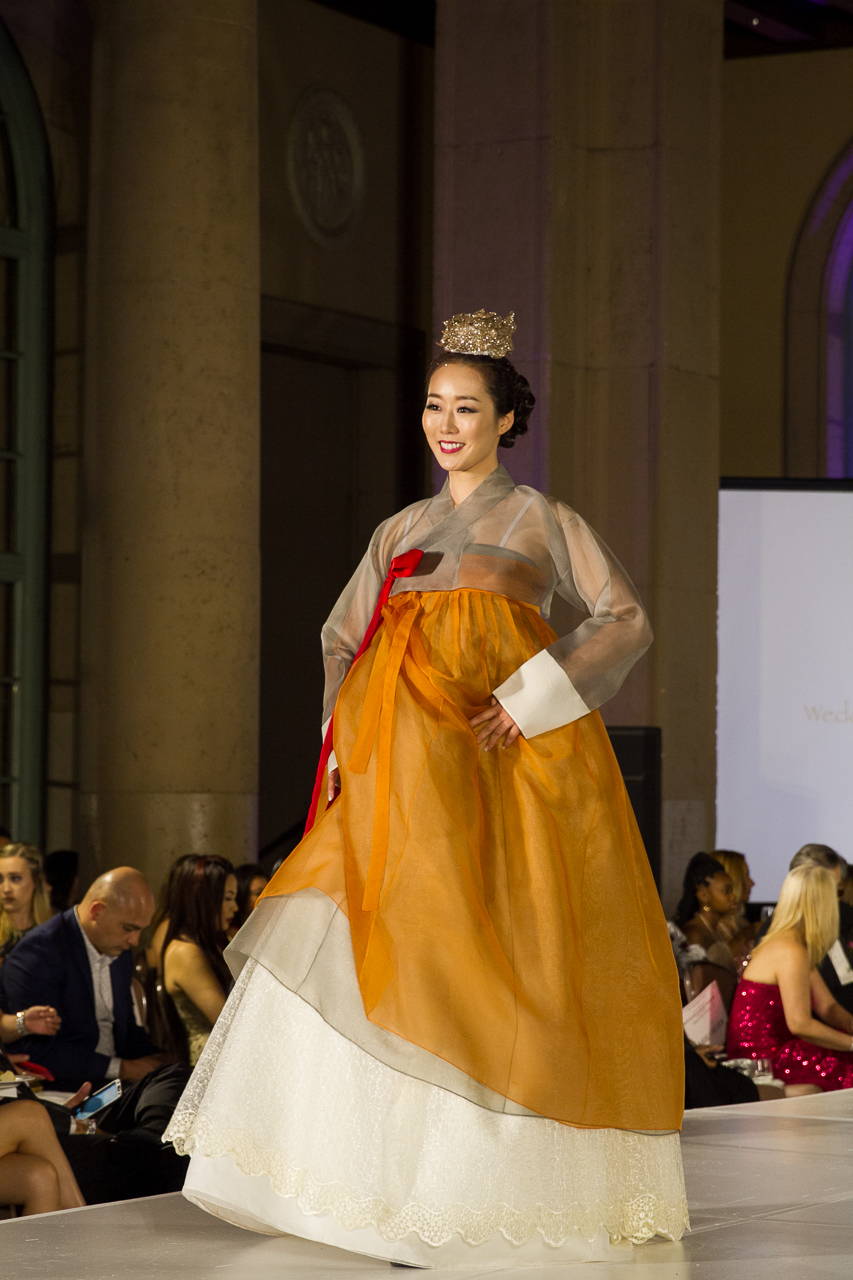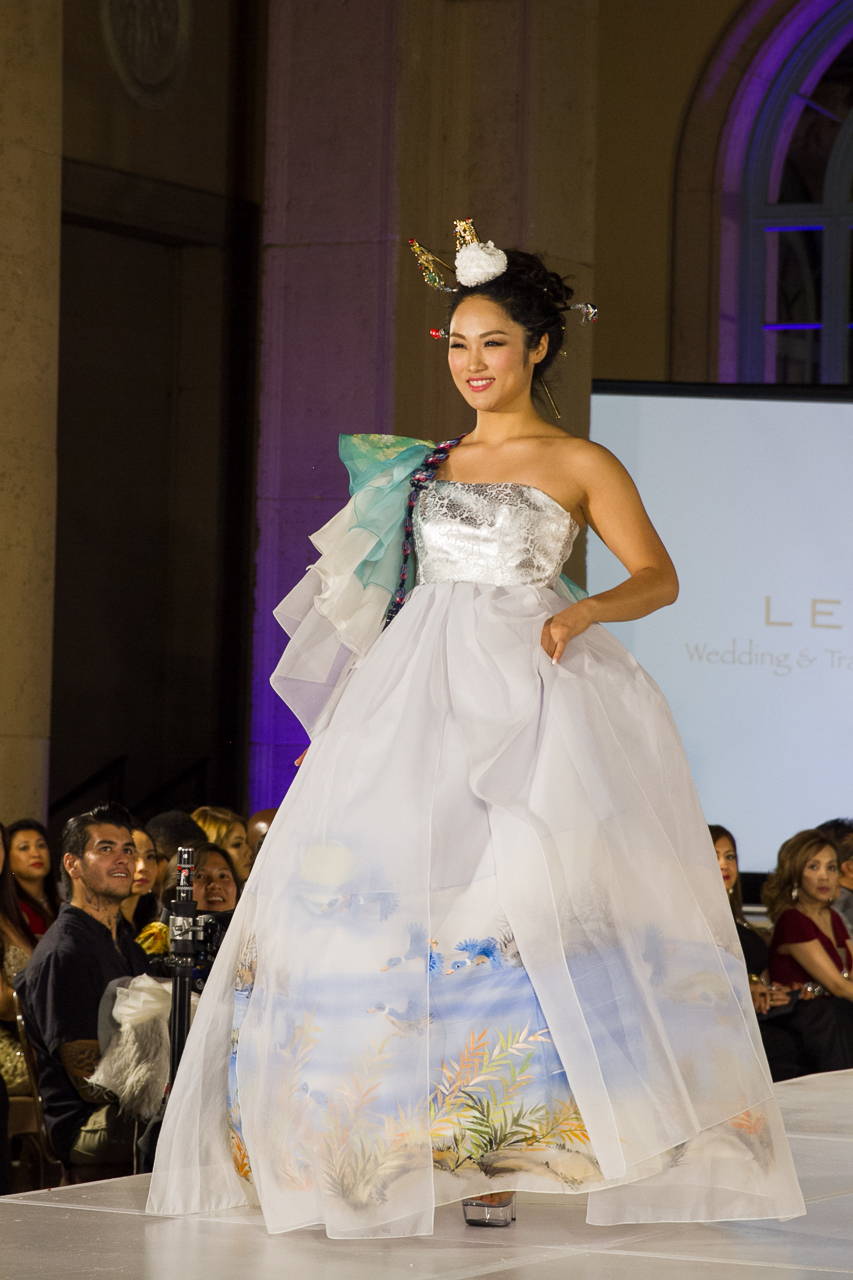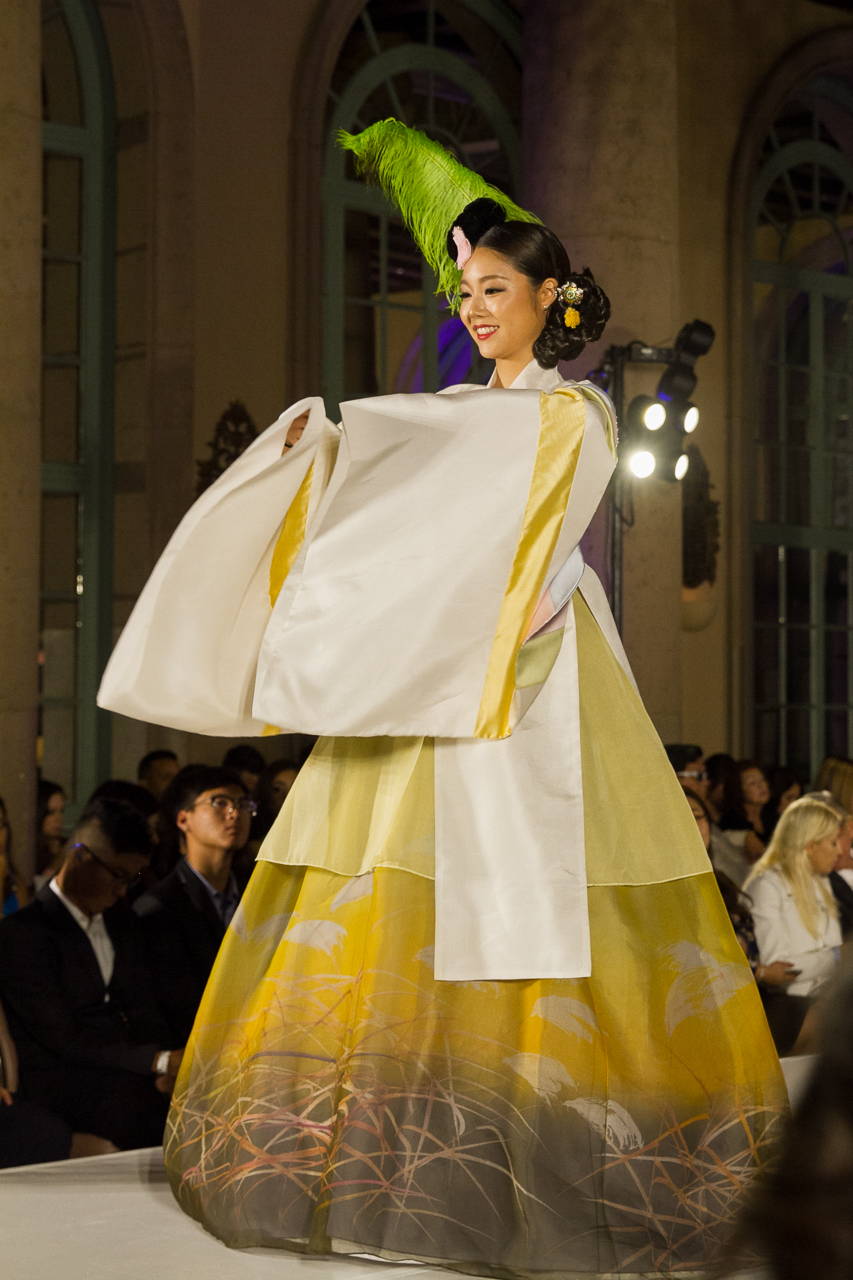 Dressing 2nd Runner-Up Winner for Miss Asia USA, Miss Christy Cho
We are so proud of our young and beautiful Miss Asia contestant, Christy Cho, who we had the pleasure of dressing for the Cultural Costume segment. The designer, Laura Park, was inspired by the ancient and mythical bird, the Phoenix, as you can visually see the gold-gilded wings of her costume. Additionally, flowers were hand-painted by a famous artist in South Korea with additional delicately hand embroidered roses all over her bodice.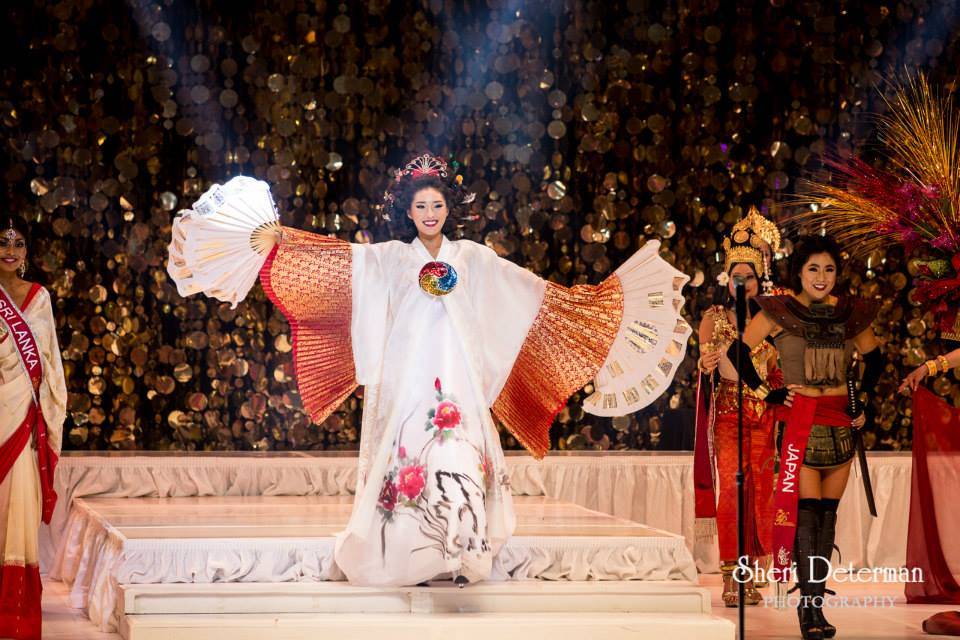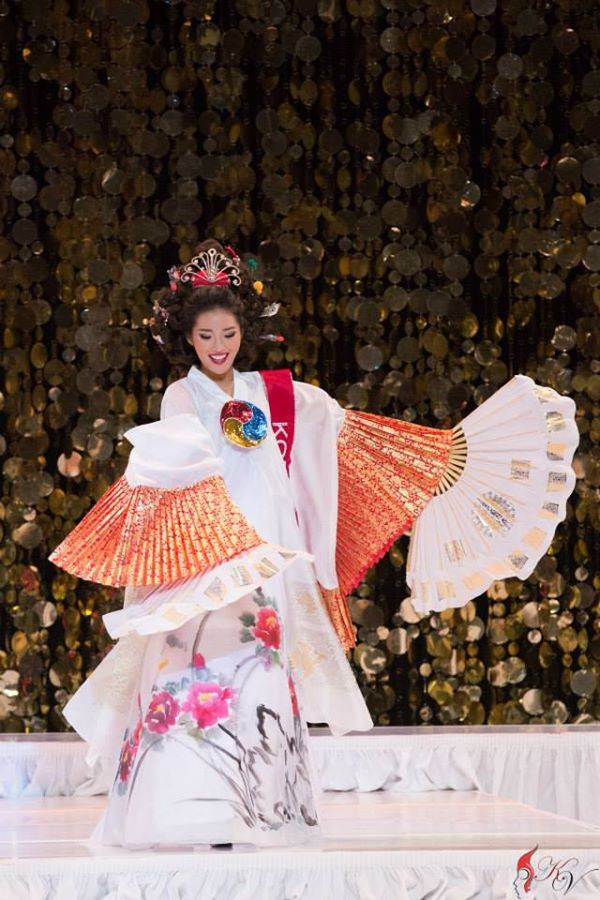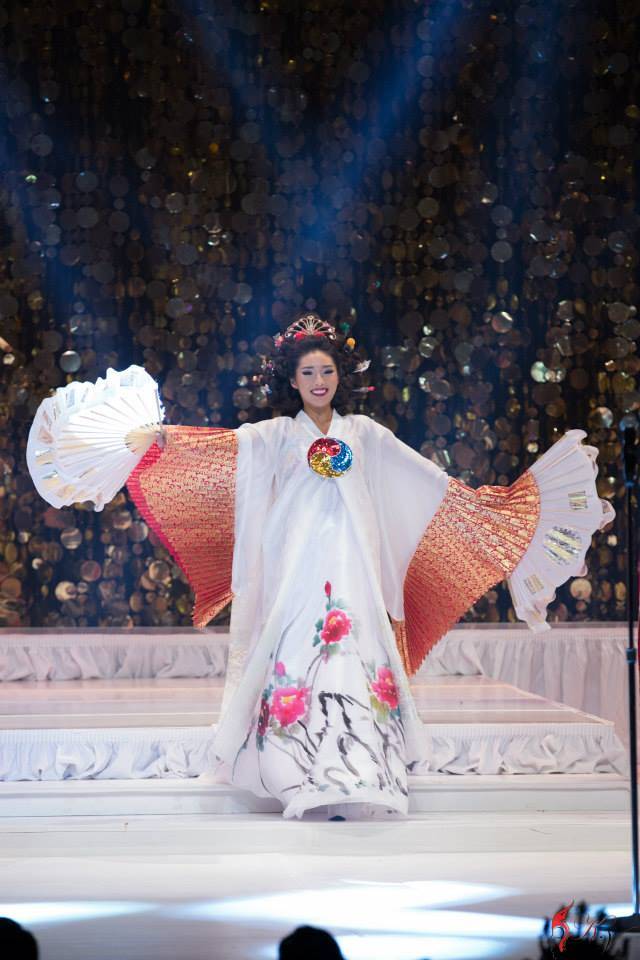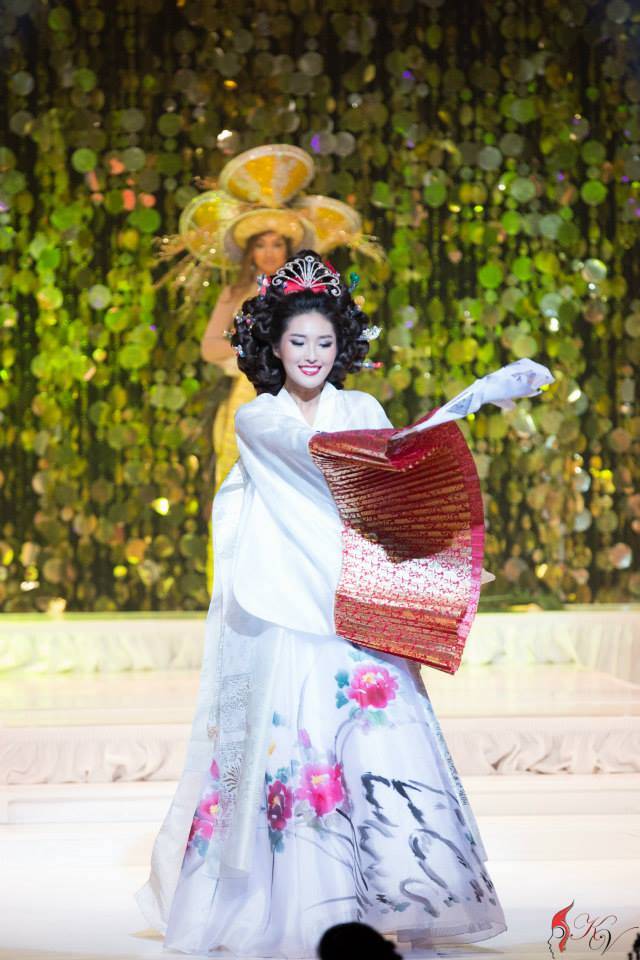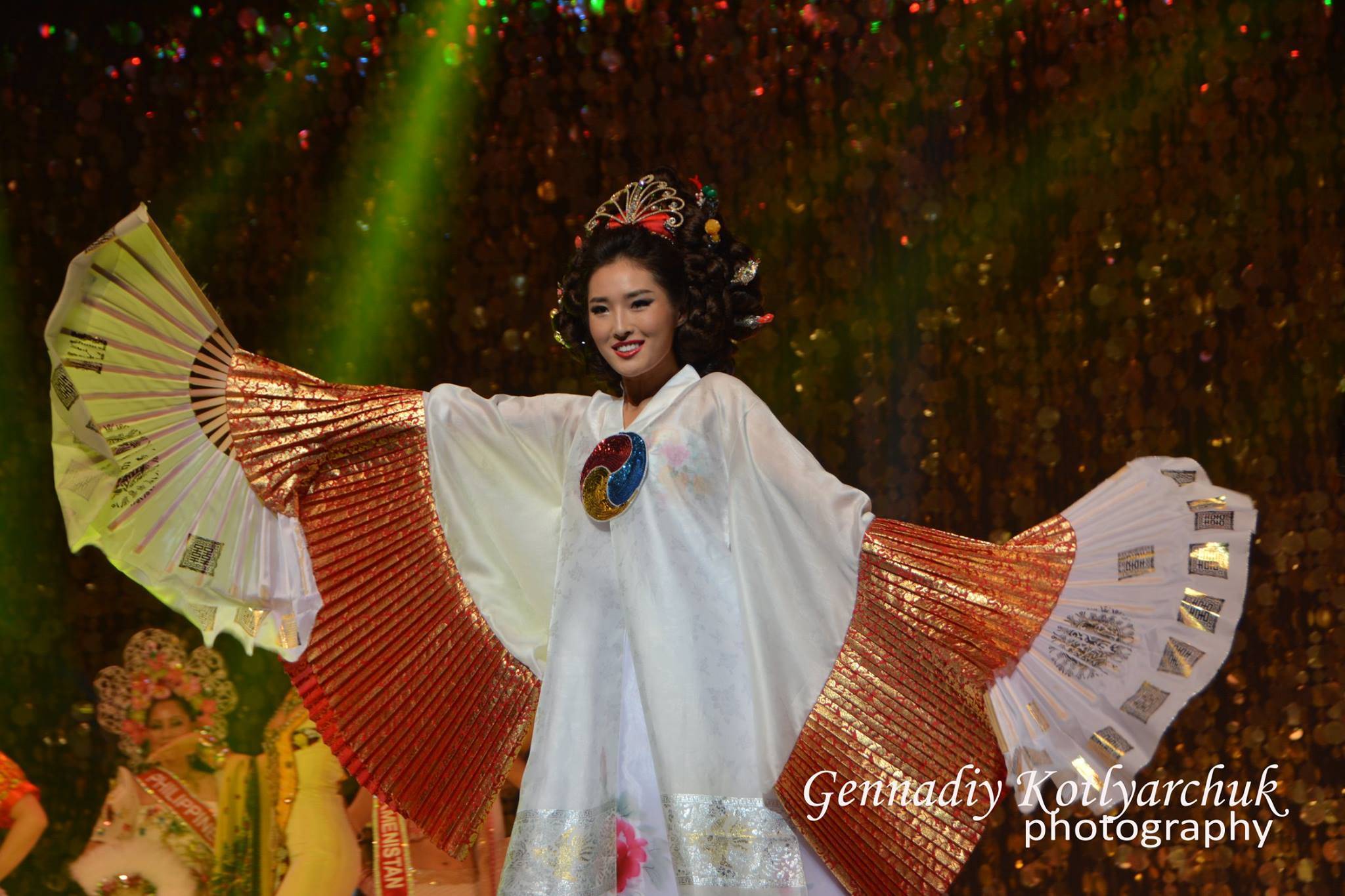 South Coast Plaza Celebration
Lunar New Year event with South Coast Plaza in Costa Mesa, CA.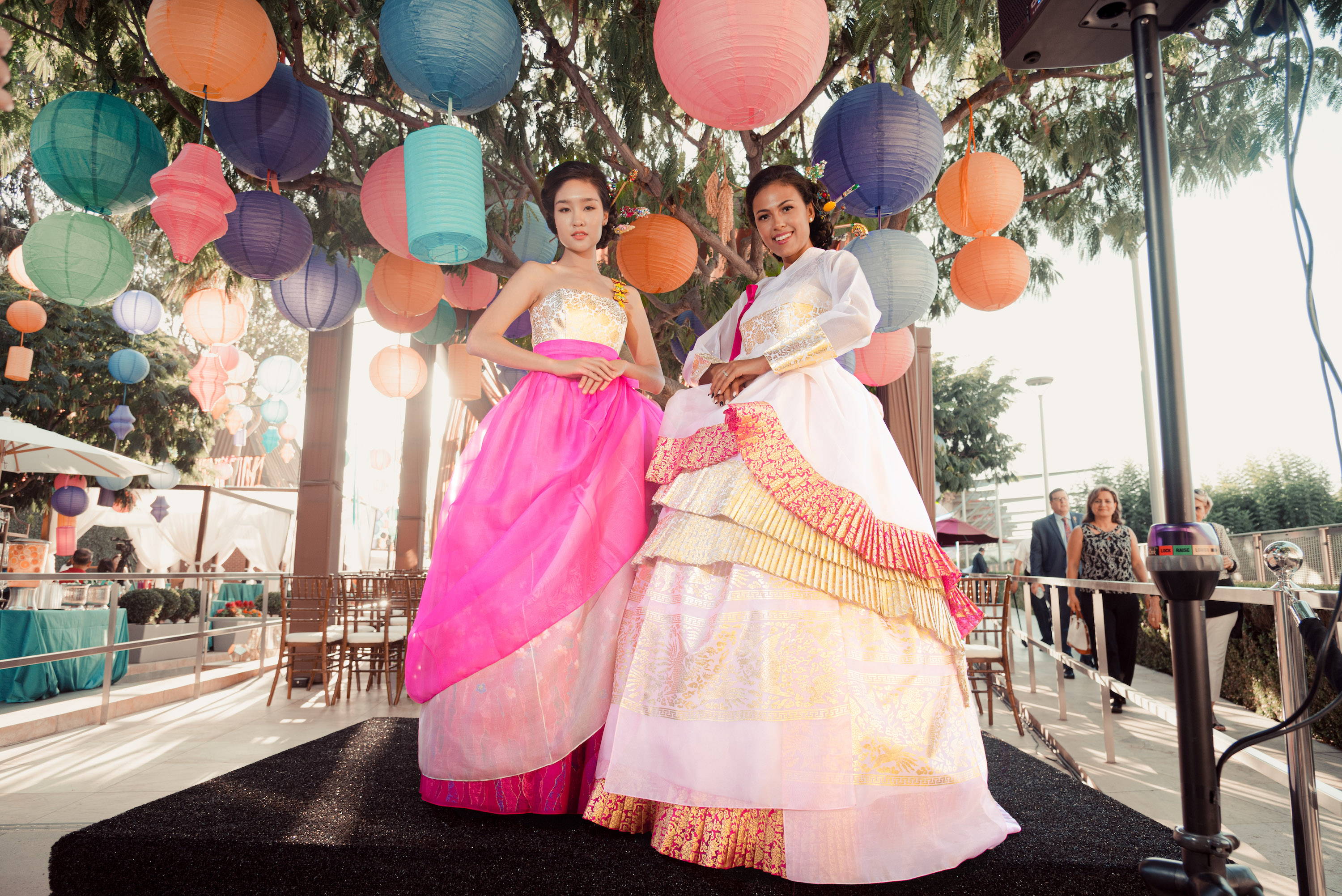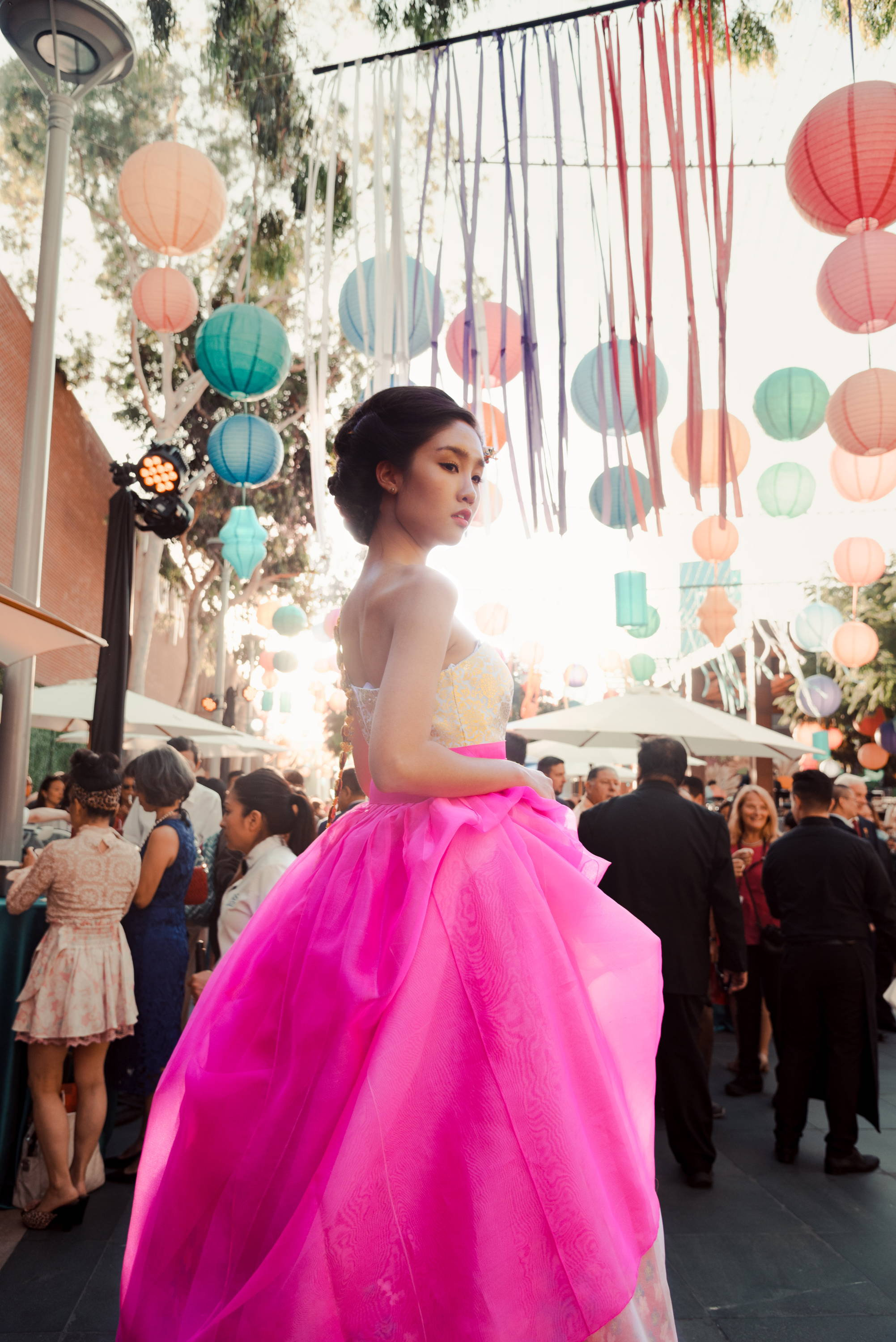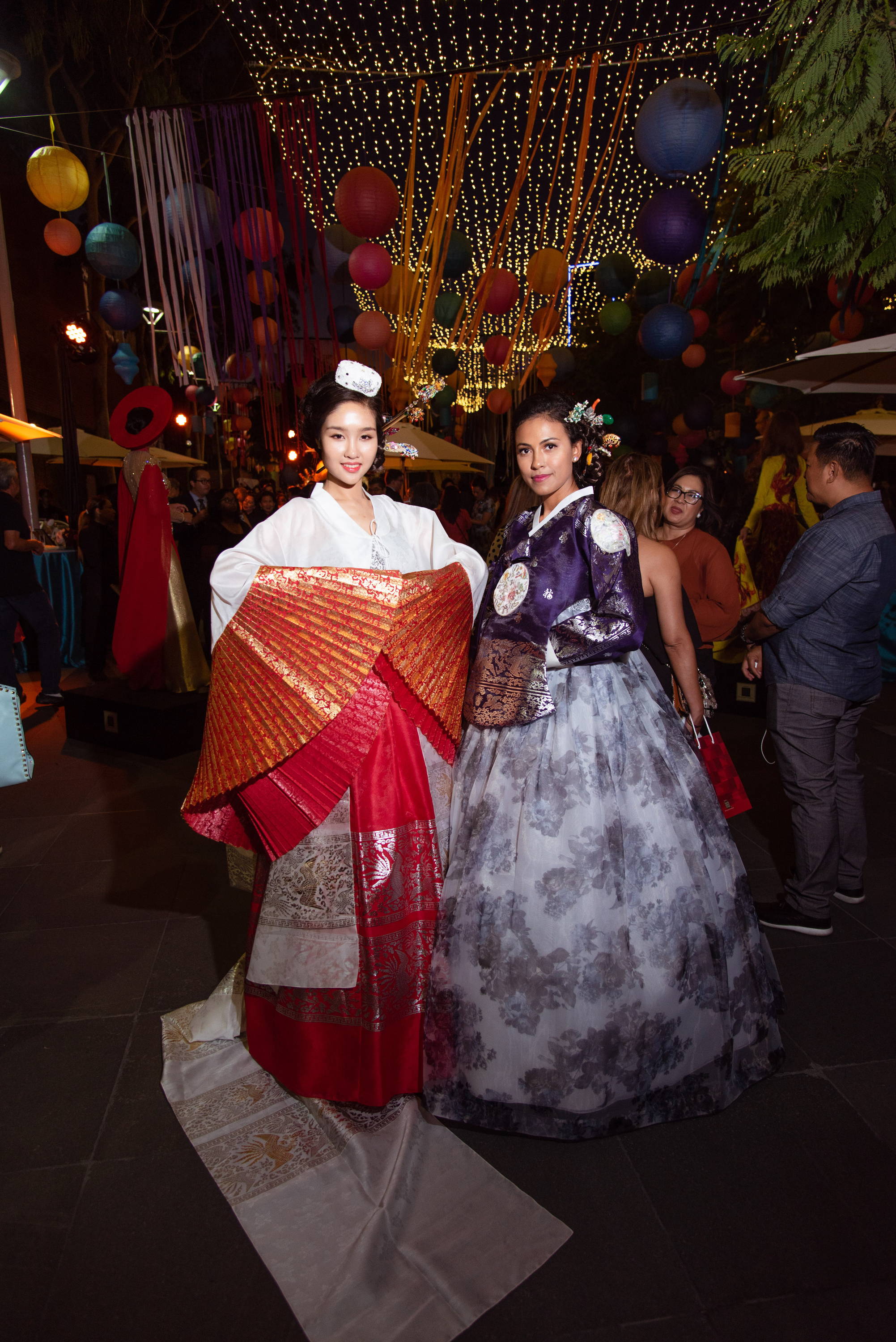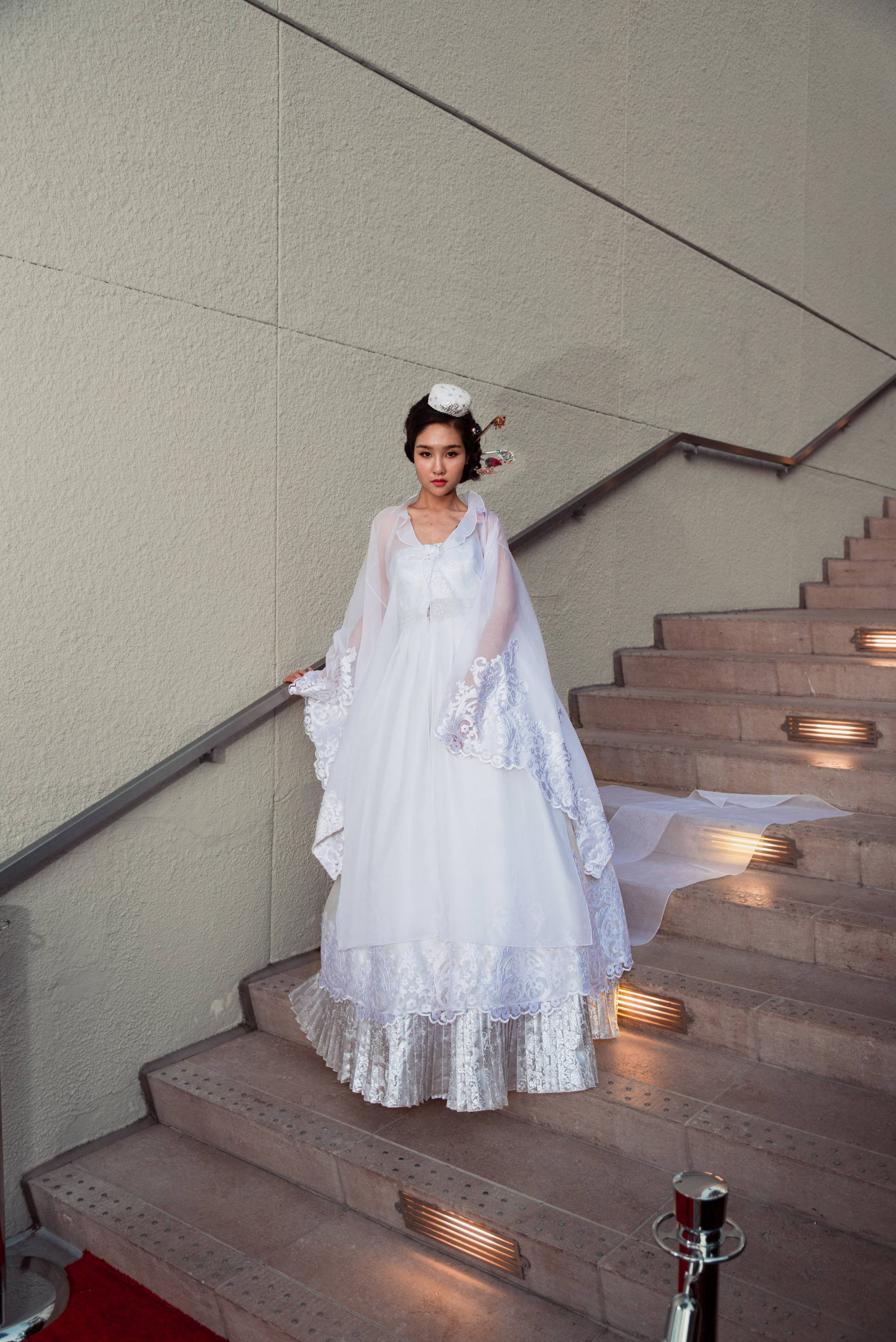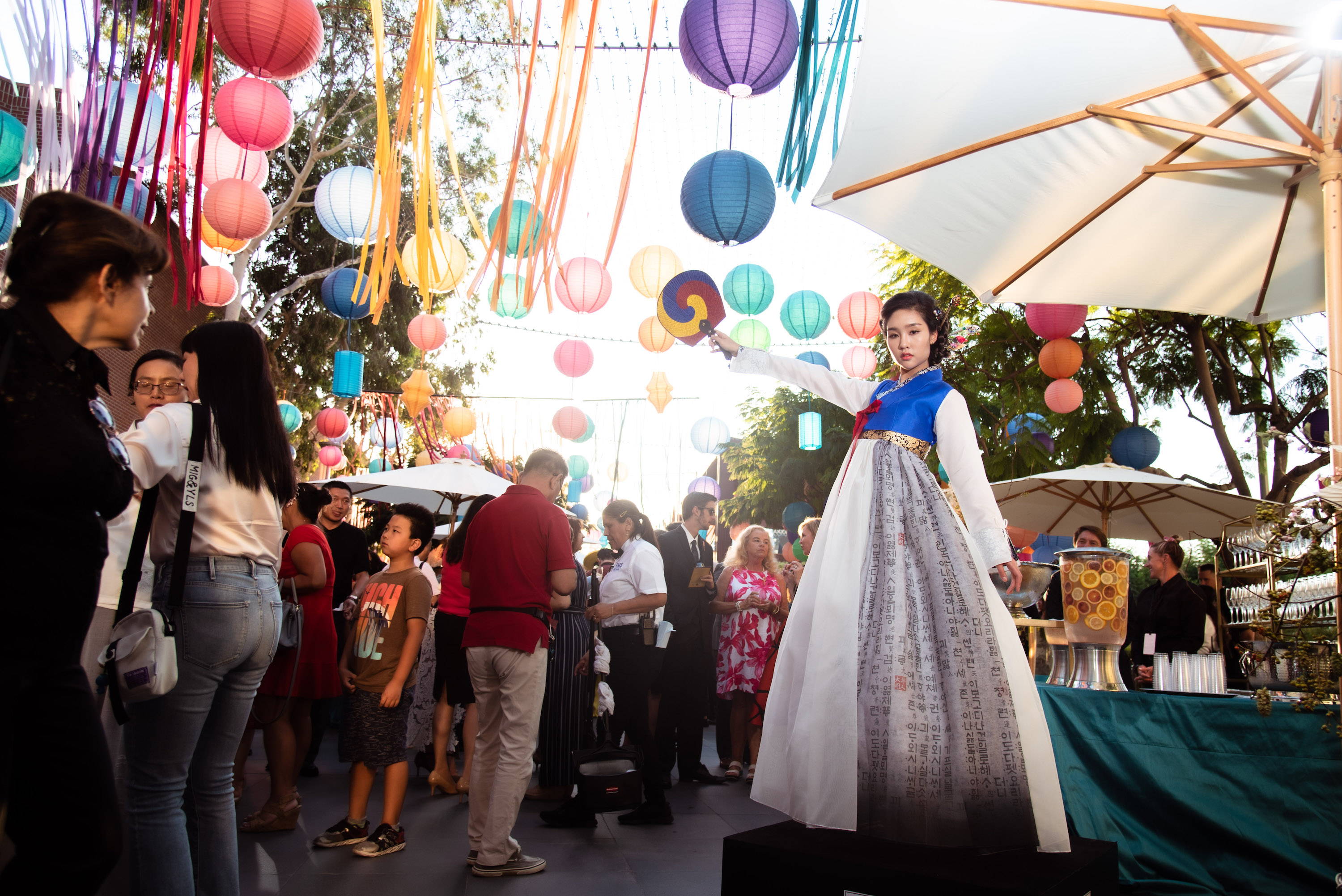 Dressing Mayor Annisse D. Parker (Houston, Texas)
Mayor Parker is Houston's 61st mayor and one of only two women to hold the City's highest elected office. She is the only person in Houston history to hold the offices of council member, controller, and mayor. We were delighted to meet such an incredible lady and dress her in suitable attire, the royal queen's attire of many years ago.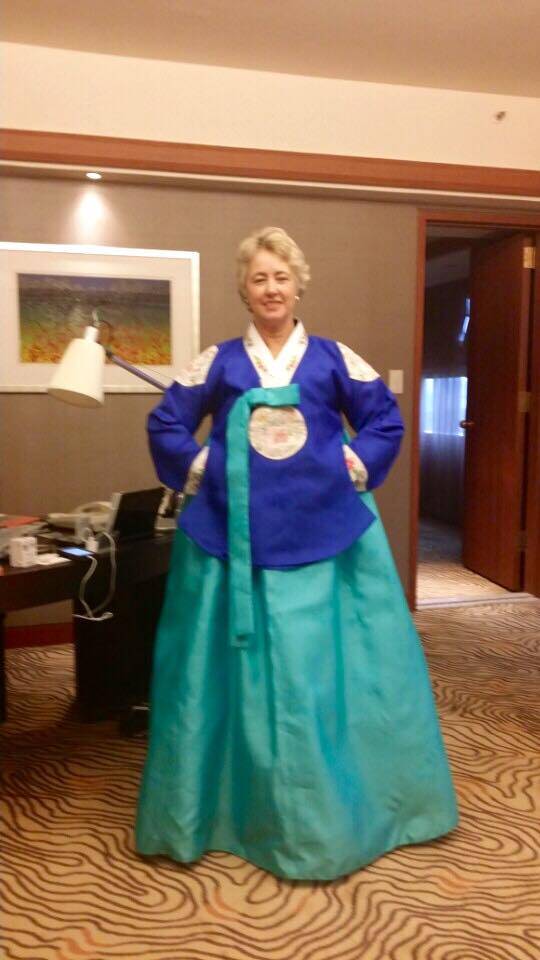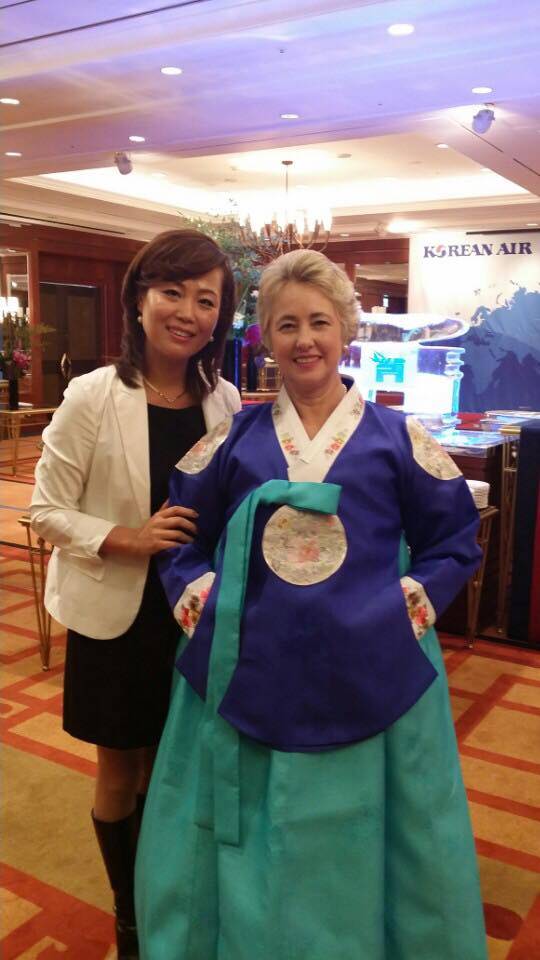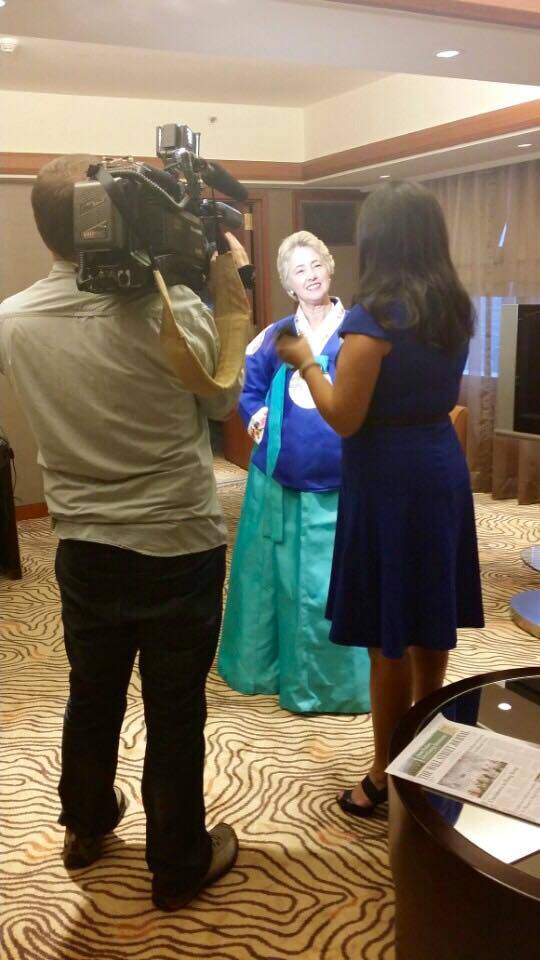 Dressing U.S. Congresswoman, Loretta Sanchez
Congresswoman Loretta Sanchez represents California's 46th Congressional District, which includes the cities of Anaheim, Santa Ana, Orange, and Garden Grove in Orange County. She is currently serving her 10th term in the U.S. House of Representatives and is the second highest ranking Democrat on the House Armed Services Committee. We had the absolute pleasure in dressing Congresswoman Sanchez in a royal traditional hanbok.

When LEEHWA first opened in the early 90's, we helped make mainstream the Korean traditional and modernized fusion hanbok dresses through grand fashion shows here in Los Angeles. Not only did we try to mainstream the Korean traditional dresses by creating them in more modern styles, we also hand-picked a more diversified cast of models.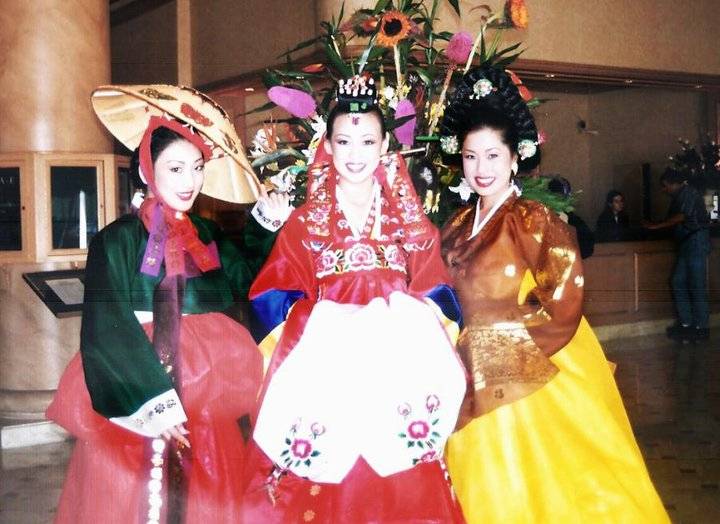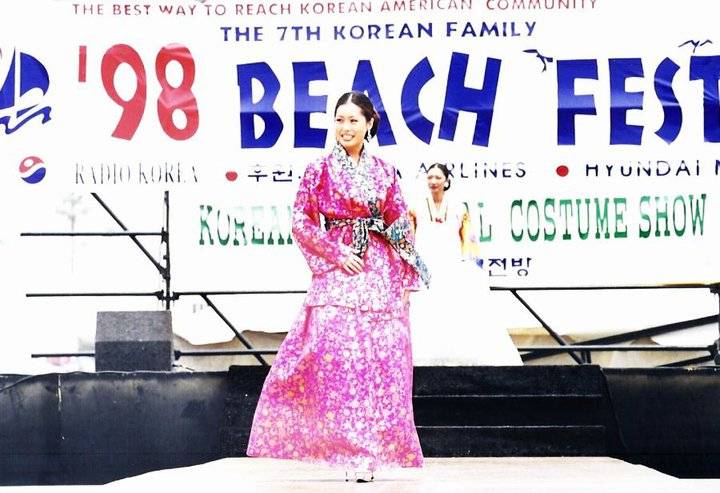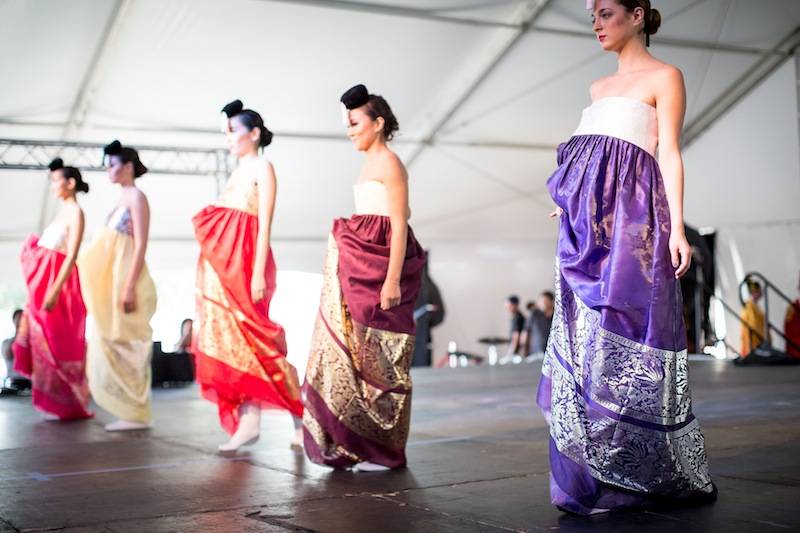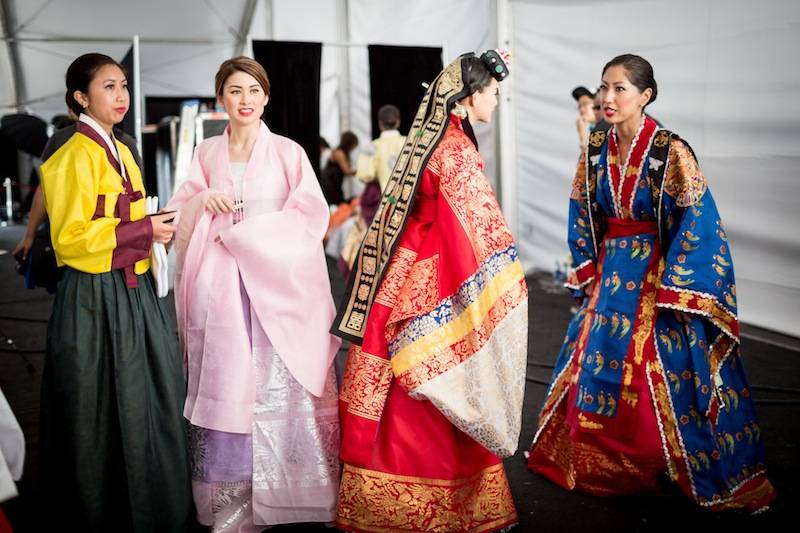 An Educational Experience to the Professors of America
The Korea Academy for Educators (KAFE) is a non-profit organization dedicated to informing professors around the world about Korea's history and culture in order to promote a cross-cultural understanding. The USC Korean Studies Institute shares similar perspectives and does amazing work from the USC campus. We were given the valuable opportunity to work with USC KSI and KAFE, in order to help promote our shared motto of spreading the Korean cultural awareness through our Korean traditional hanboks. We had an amazing time hosting our fashion show displaying our fusion and traditional styles. In addition, we had a blast helping the professors try on different hanboks and take 'selfies' as they promoted our Korean culture. To conclude the event, we performed a mock Korean traditional wedding ceremony, "Paebaek," in front of the teachers so that they may partake in our important cultural event.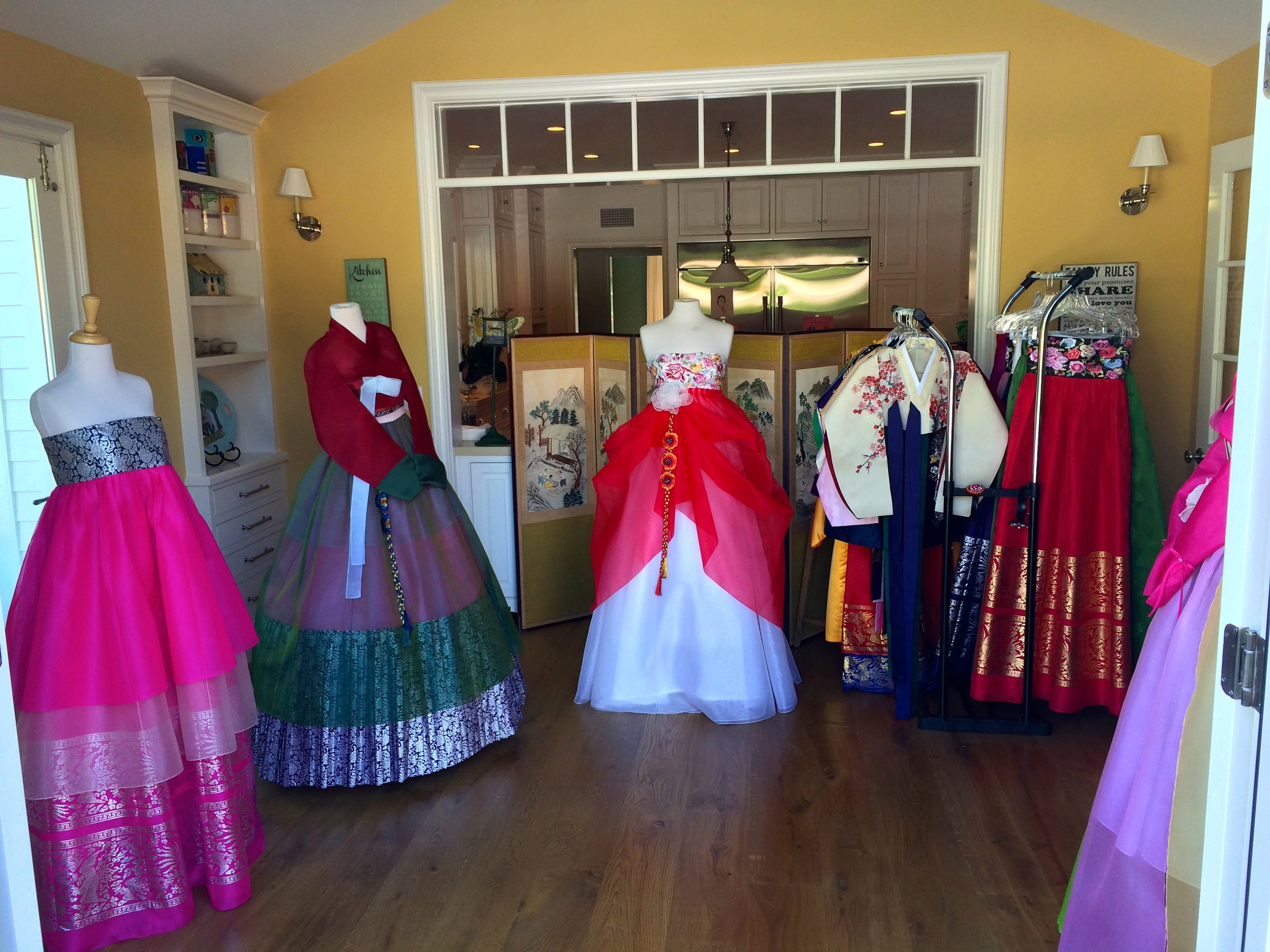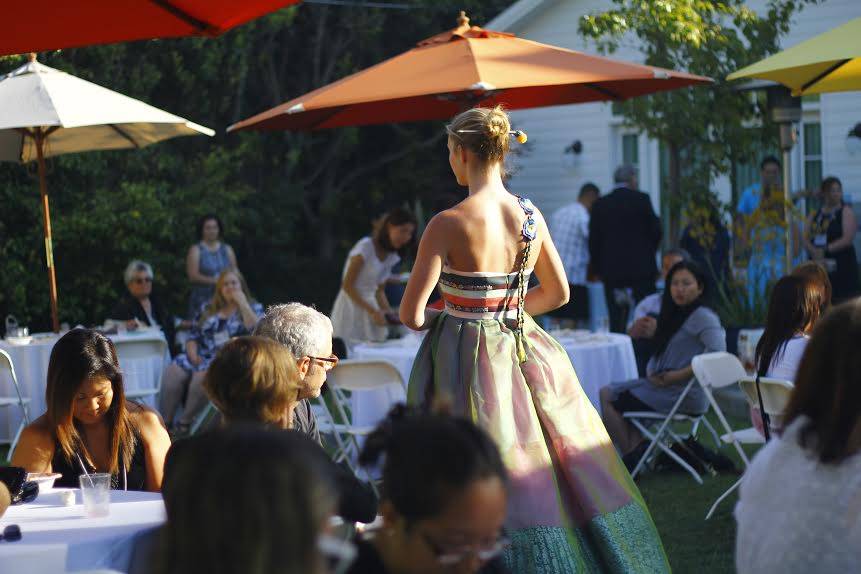 Modern hanbok photoshoot with Yuri Tag from Kaba Modern and America's Best Dance Crew (ABDC) Season 1.