LEEHWA's Guide to Hanbok Measurements
When getting measured in-store isn't an option, you can send your measurements in to us as well!
LEEHWA provides instructions as Korean measurements differ from Western methods,
and we are available via contact to answer any questions if you need further assistance.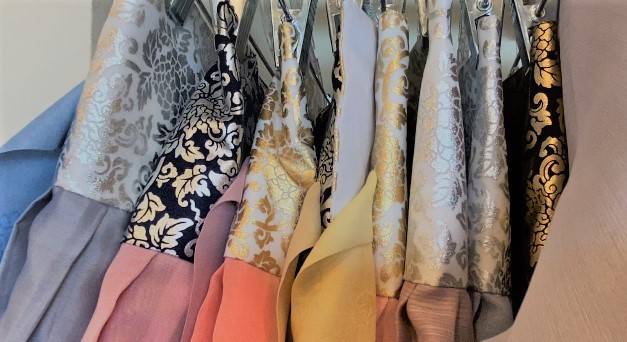 YOU WILL NEED
Someone to assist you (self measurements are often inaccurate)
A tape measure in inches
The heels you will wear the day of, or ones of the same height (if applicable)
The bra you will wear the day of, or one of the same cup size/padding amount (if applicable)
PLEASE NOTE
All but the bust circumference measurements will utilize the large, round bone protruding slightly at the back of your neck. You may need to apply slight pressure around the back of the neck until you are able to find it.
Please take measurements in inches without rounding.
Now you're ready to begin!
Only four measurements are necessary:
neck circumference, bust circumference, arm length, and dress length.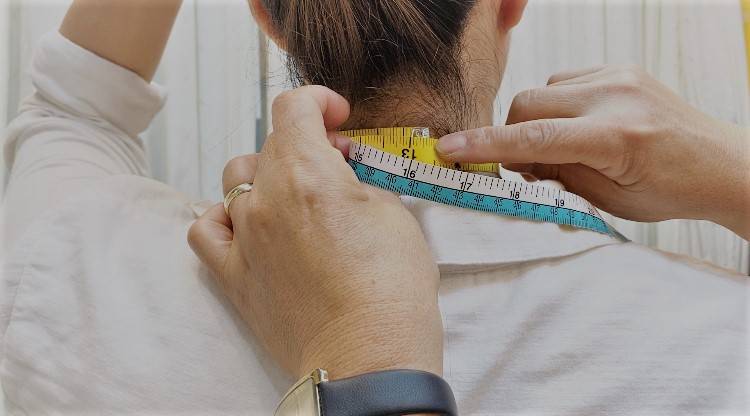 NECK CIRCUMFERENCE
Lay your tape measure horizontally across the large, round bone at the back of your neck. Utilizing this point, wrap it once around the neck. Without pressure, please ensure the tape measure is in contact with the skin the full way around.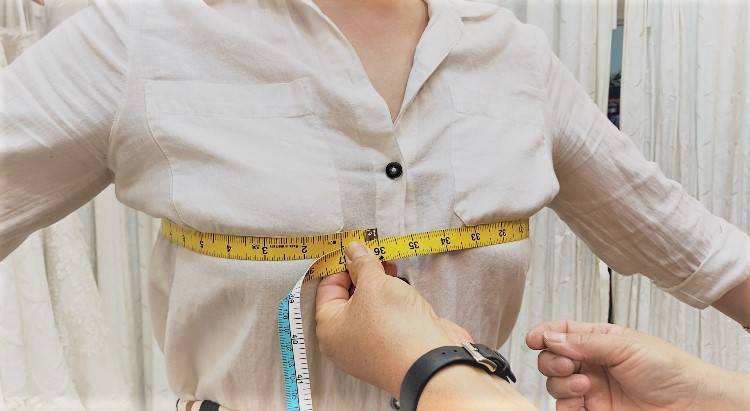 BUST CIRCUMFERENCE
Lay your tape measure horizontally across at the nipple level, and wrap around the torso. Ensure the tape is as straight as possible, both in the front and the back.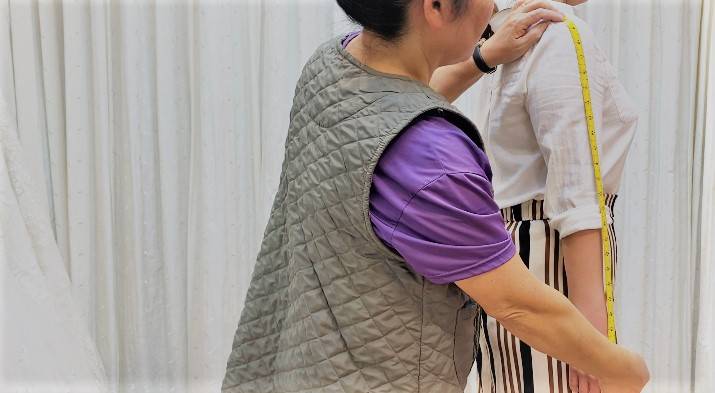 ARM LENGTH
Please note that for hanbok, arm length is all one measurement from the bone at the back of the neck to the first knuckle where the thumb begins. To do this, the tape should be laid from that bone to the shoulder cap, held down, then extended to the knuckle. If a shorter sleeve is preferred, pick a point up to the wrist.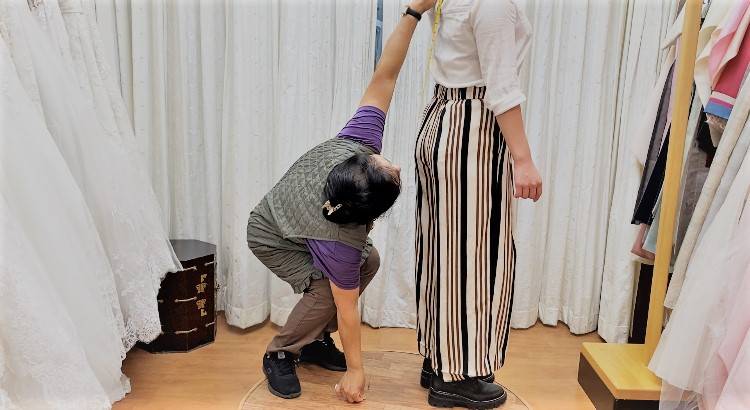 FLOOR LENGTH
Ensure the heel height of choice is worn during this. Lay your tape measure diagonally from the large bone at the back of the neck to a point 1ft. away from the heels. Because hanbok utilize petticoats, the skirt does not flow straight down.
Email your
name & order details,
4 unrounded measurements in inches,
and, if applicable, heel height and bra padding amount,
all to hello@leehwawedding.com, and you're good to go!
Please note that this method cannot completely replace getting measured here in our store, so minor size differences may occur, but we are confident this is the next best method. We are happy to answer any questions you may have, so please do not hesitate to reach out to us, and we will assist you in any way that we can.
For your reference, we have also included our sizing guide here to assist you in communicating your preferred measurements via virtual communications.